Tunisia is setting a new precedent in the global fight against political Islam and radicalism. Its President, Kais Saied is cracking down on Islamists left, right and center. His campaign, therefore, seeks to restore the secularist ethos of Tunisia and dismantle the Islamist lobby created by the Ennahda, Tunisia's largest Islamist movement, which had stayed in power for almost a decade.
Kais Saied's crackdown on civil society groups and the fight against Islamism
As a part of his campaign to curb Islamism, Kais Saeid is now cracking down on civil society groups.
In fact, a draft law to regulate civil society groups by amending Decree-law 99 has been leaked by the media.
It is not yet clear if the Saied administration will actually amend the decree and as of now, no draft amendment has been officially released. However, it is expected to monitor civil society organizations, reject applications of associations deemed a threat to "the unity of the state or its republican and democratic regime" and make foreign funding of such associations subject to government approval.
Tunisia is making necessary adjustments in its donation and association laws in order to avoid a repeat of the Arab Springs movement in 2011 that had dismantled former dictator Zine al-Abidine Ben Ali's secularist regime and had brought Islamists to power. Saied is looking at the pro-Ennahda as a threat to Tunisia and is therefore cracking down on it.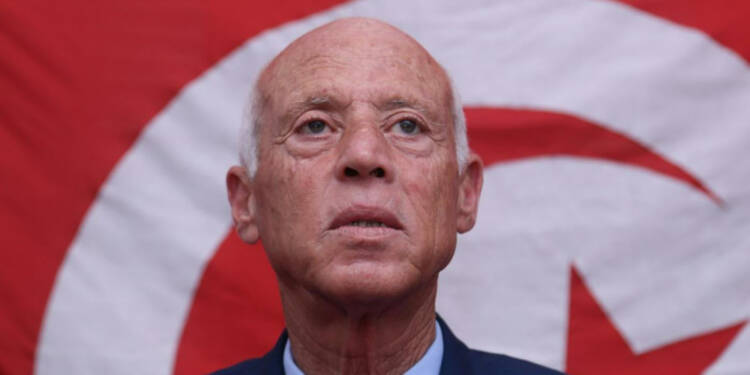 Tunisia comes full circle
Tunisia has come full circle. The land of historical attractions used to be a secularist, moderate regime under its dictator Zine al-Abidine Ben Ali. However, the secular regime got dismantled in 2011. The main culprit was the West-backed Arab Springs movement in the Middle East and North Africa.
Ultimately, Ennahda or Renaissance, Tunisia's largest Islamist movement linked to the Muslim Brotherhood came to power in the country.
Read more: The beginning of the end of the Muslim Brotherhood is here
Ennahda's victory was celebrated as a success by the Western media and Tunisia was projected as a model democracy in the region. However, Tunisia started facing a problem of radicalism. In the decade after the Islamists came to power, the North African country deviated away from secular values and  Tunisia became a disproportionate source of Islamic State (IS) recruitment.
There were high-profile terror attacks on tourists and politicians in Tunisia. In fact, the Nice truck terror attack in France was committed by a Tunisian. Another terror attack in the French city that claimed three lives in 2020 was also committed by a Tunisian.
Finally, Tunisian President Kais Saied ousted the Islamist government last year and suspended the Parliament with the army's help. The move was described as a 'coup' by Ennahda and its supporters. However, this marked the return to secularism in Tunisia and was followed by a wide crackdown on the Muslim Brotherhood and other Islamists.
Saied's crackdown on Islamists
Despite all the allegations leveled against him, Saied is pulling his country out of extremism.
He has Egypt's backing in the ongoing crackdown against the Muslim Brotherhood. Last year, the Egyptian Foreign Minister Sameh Shoukry said, "We affirm Egypt's full support for stability in Tunisia and the measures taken by President Saied to bring about stability, security, and the will of the Tunisian people."
In fact, Egypt is believed to be plotting and strengthening Tunisia's crackdown against the Ennahda party.
Read more: It will be Egypt's loss and a global catastrophe if el-Sisi steps down
The left-liberal media continues to describe Saied's accession to power as a 'power grab'. His actions against the extremists are also portrayed as an assault on democracy and freedom.
However, Saied continues to rid his country of extremist groups and the Muslim Brotherhood. Tunisia has thus become a model on how to combat extremism.