Egypt could be heading towards yet another power struggle, with Egyptian authorities on high alert against a perceived attempt to undermine President Abdel-Fattah El-Sisi's administration, and the two houses of the Egyptian Parliament.
So, what we do know is that there are certain elements plotting a conspiracy against the Egyptian President. Yes, I know that plotting a conspiracy against a State head is an everyday event in the region. However, if El-Sisi were to step down or worse forced to step down, then it would be a huge loss to Egypt and a catastrophe for the world. So, why should we worry about the anti-Sisi campaign? Let's find out.
Egyptian authorities are on high alert
As per The New Arab, Egyptian authorities have launched "a state of high cyber security alert". They have been reportedly concerned after an anti-regime group of ex-pats called "Egypt's Technocrats" made an online petition against President El-Sisi, the Egyptian parliament, and the senate.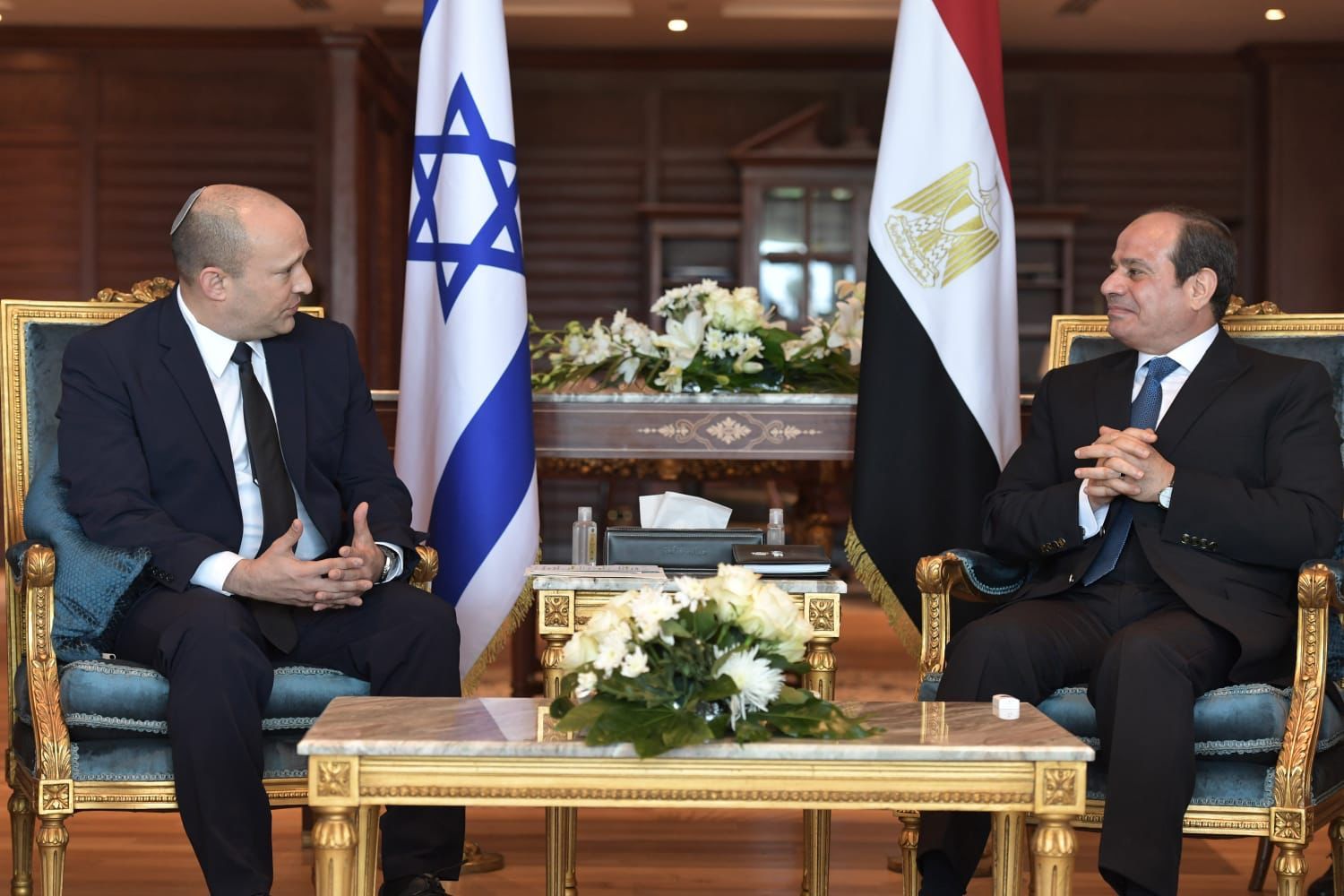 The group demands that both the houses of the Egyptian Parliament be suspended. It also demands "withdrawing confidence" in Sisi's rule over failures "to manage several state files, especially the economy."
A source told The New Arab, "This threat is considered the most alarming to have emerged among citizens living abroad, who amount to about 10 million."
And the group is looking to exploit Sisi's unpopularity. It is raising issues like price rise, inflation, layoffs, poverty, and lack of healthcare to hammer through its demands.
Why is it dangerous for Egypt?
So, why is the situation dangerous for Egypt? Well, the last time a well-established leader, the Muslim Brotherhood had risen to power in the Middle Eastern country. When Hosni Mubarak, Egypt's President since 1981 was thrown out of power in 2011 following public protests, the development was hailed by many Egyptians.
However, the Muslim Brotherhood-led by Mohammed Morsi had soon taken over Cairo and had unleashed a reign of terror in the country. The Brotherhood itself was removed through a protest movement called "Tamarod" (revolt) that had collected 22 million signatures asking Morsi to step down.
Read more: Egypt has proved to be a Middle East power center and the West must concede its position
A similar ultimatum is ironically being given to El-Sisi, even though the Egyptian President is the one who destroyed the Muslim Brotherhood and brought some sense of stability to Egypt. However, if El-Sisi was to step down now, the Muslim Brotherhood will start looking at a resurgence and push its agenda of radicalism.
A vindictive Muslim Brotherhood is the last thing that Egypt wants.
Why is it a catastrophe in making for the world?
For the world at large, an unstable Egypt is a nightmare. Egypt's location is simply too critical and the world cannot afford it to fall into the hands of radical terror groups.
Egypt is located right at the center of the Middle East and North Africa (MENA) region. It is bordered by Libya to the West, Sudan to the South, and Israel and the Gaza Strip to the northeast.
So, if the Muslim Brotherhood comes back to power in Egypt, it will also get a boost in Libya and might try to take over from its interim Prime Minister Abd Alhamid Aldabaiba.
The second risk is with respect to Israel. Presently, Egypt is working actively with the Jewish nation to resolve the Palestine dispute. But if a radical Muslim Brotherhood takes over Egypt, then it may start colluding with Iran to empower Hamas in the Gaza Strip. And once, Israel gets provoked, we can pretty much guess how things will go.
Read more: Egypt, Israel, and Palestinian Authority get together to kick Hamas out of Gaza
And finally, we cannot forget that Egypt's State-owned Suez Canal Authority managed the Suez Canal, which connects the Mediterranean Sea to the Red Sea and forms the backbone of global trade as a sea passage between Asia and Europe. Instability in Egypt can therefore put global trade at the mercy of a terror group.
El-Sisi must therefore remain in power in Egypt. Otherwise, the world is staring right into a major catastrophe.