The Bahamas' government recently revealed a plan to throw migrants out of their borders. However, this deportation will have a serious negative impact on the Bahamas' already failing economy. Along with that, the crime problem is undoubtedly spiraling out of control. The Bahamas is about to collapse, either way! As the migrant crisis continues to worsen in almost every CARICOM nation, the Bahamas has decided to take a really bold step. 
Reportedly, Labour and Immigration Minister Keith Bell issued a stern warning to all illegal migrants in the country to immediately wind up their affairs and leave voluntarily or face deportation. The migrants residing in New Providence, Abaco, Eleuthera, Harbour Island, Grand Bahama, or anywhere else on this archipelago, have been warned that they must leave. 
Bahamian authorities furthermore have stressed that failure to do so will lead to arrest, prosecution, deportation, and placement on a restricted list which will completely bar them from any further entry into this country.
A significant rise in both crime and migrants
The Bahamas is currently facing an influx of Cubans and Haitians. If the statistics are to be believed, a significant increase in the number of migrants intercepted in Bahamian waters over the past two years has been noted.
In 2021, Bahamas intercepted and repatriated 226 Cubans. However, in 2022 that number increased to 1,001. In 2021, 2,219 Haitians were repatriated, but last year that number increased to 3,349. Along with this, the crime that was going down for years has suddenly shot up. The Bahamas closed 2022 with nearly 130 murders, compared with a previous highest of 73 in 2020.  This might be the rationale behind PM Davis's sudden announcement that his prime focus will be on reduction of crime along with education and the economy.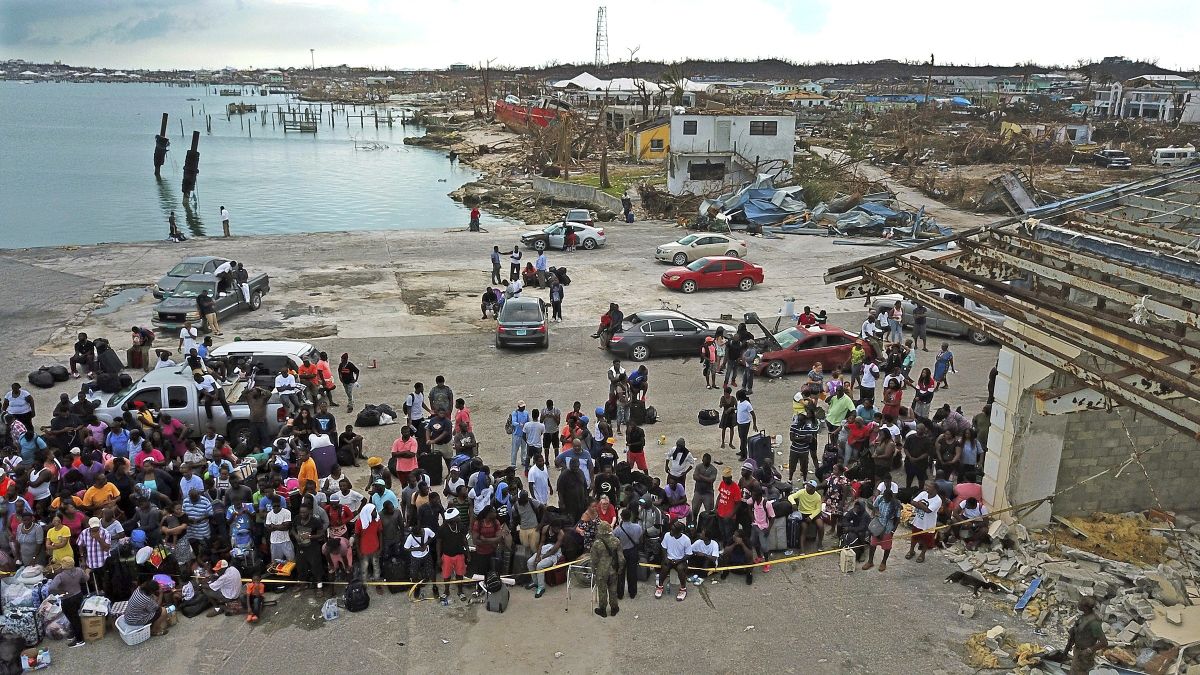 Read More: A new FTX-style scandal in the Caribbean has defrauded Usain Bolt!
Economic disaster incoming!
Yet, if PM Davis thinks that the deportation of migrants would be easy, he definitely is getting the wrong end of the stick because a large part of construction in the Bahamas reportedly relies on migrants, thanks to no stringent laws. The Bahamian Contractors Association's (BCA) president has warned Bahamas officials that the construction industry would "collapse" if the Government deports every single undocumented worker in its latest threatened Immigration crackdown.
There are also several reports that about 10,000 people live on Cowpen Road in irregular communities (migrants), all with work permits. The laws are so easy to break and flawed that every second migrant is able to get a work permit.
Read More: "Sex, sleaze, and drugs" is what WEF is all about 
As a result, the Bahamas is struggling with three issues: crime, migration, and the FTX caused economic crisis. The Bahamas is surrounded on all sides by difficulties and problems. If not taken the right path, the nation will experience an unimaginable catastrophe.