Egypt Romania ties: Egypt has experienced two popular revolutions, the ouster of two presidents, the alteration of six governments, and an unsuccessful attempt at political Islam in recent years. These events have undoubtedly led to the creation of a new Egypt in a changing Middle East. To take advantage of this state of change, Egypt requires a strong foreign policy that not only restores and strengthens its historic leadership role, but also enhances its world stature. The rejuvenation and assertiveness of astute leadership is crucial for attracting investors and promoting economic growth and social stability. Fortunately, Abdel Fattah El Sisi, the Egyptian President, recognizes this and is working tirelessly to restore Egypt's status as a major power.
Egypt and Romania strengthen ties
According to recent reports, Cairo and Bucharest plan to deepen their cooperation in the field of energy. This was confirmed after a meeting between Egyptian President Abdel Fattah El-Sisi and Romania's Prime Minister Nicolae Ionel Ciuca in Cairo.
The Egyptian President praised the long-standing historical relationship between the two countries (Egypt Romania ties), which dates back 117 years. He expressed his eagerness to further strengthen bilateral ties, given the constructive and positive steps that both countries have taken in recent years.
The commitment to enhancing bilateral relations was demonstrated through the high-level exchange of visits, including President Sisi's visit to Bucharest in June 2019 and the Romanian President's visit to Egypt in October 2021. Furthermore, the Romanian President's participation in the World Climate Summit, in Sharm El-Sheikh, in November 2022 emphasized the positive relationship between the two countries.
The meeting between the two heads of state also covered several regional issues, including the ongoing  Palestinian cause and Egypt's efforts to bring peace between the Palestinians and Israelis.
Read More: Putin drives Biden to the edge with the help of Israel, Sudan and Egypt
Geopolitical Significance of Romania
Romania holds significant geopolitical purpose for Egypt. As previously stated, Romania's geopolitical importance increased enormously against the backdrop of the Russo-Ukraine war. The Black Sea port of Constanta in Romania has unexpectedly become a lifesaver for Europe, transporting grain from the war-torn country amid a mounting global food crisis. Constanta is Romania's busiest port and has Europe's fastest grain loading terminal, handling over a million tonnes of grain from Ukraine.
This strategic advantage in grain supply to European nations has empowered the Balkan nation, which has subsequently attempted to break free from European control and pursue a bi-directional relationship. Additionally, there have been numerous reports of schism between the European Union and Romania, further emphasizing Romania's potential as a valuable geopolitical ally for Egypt.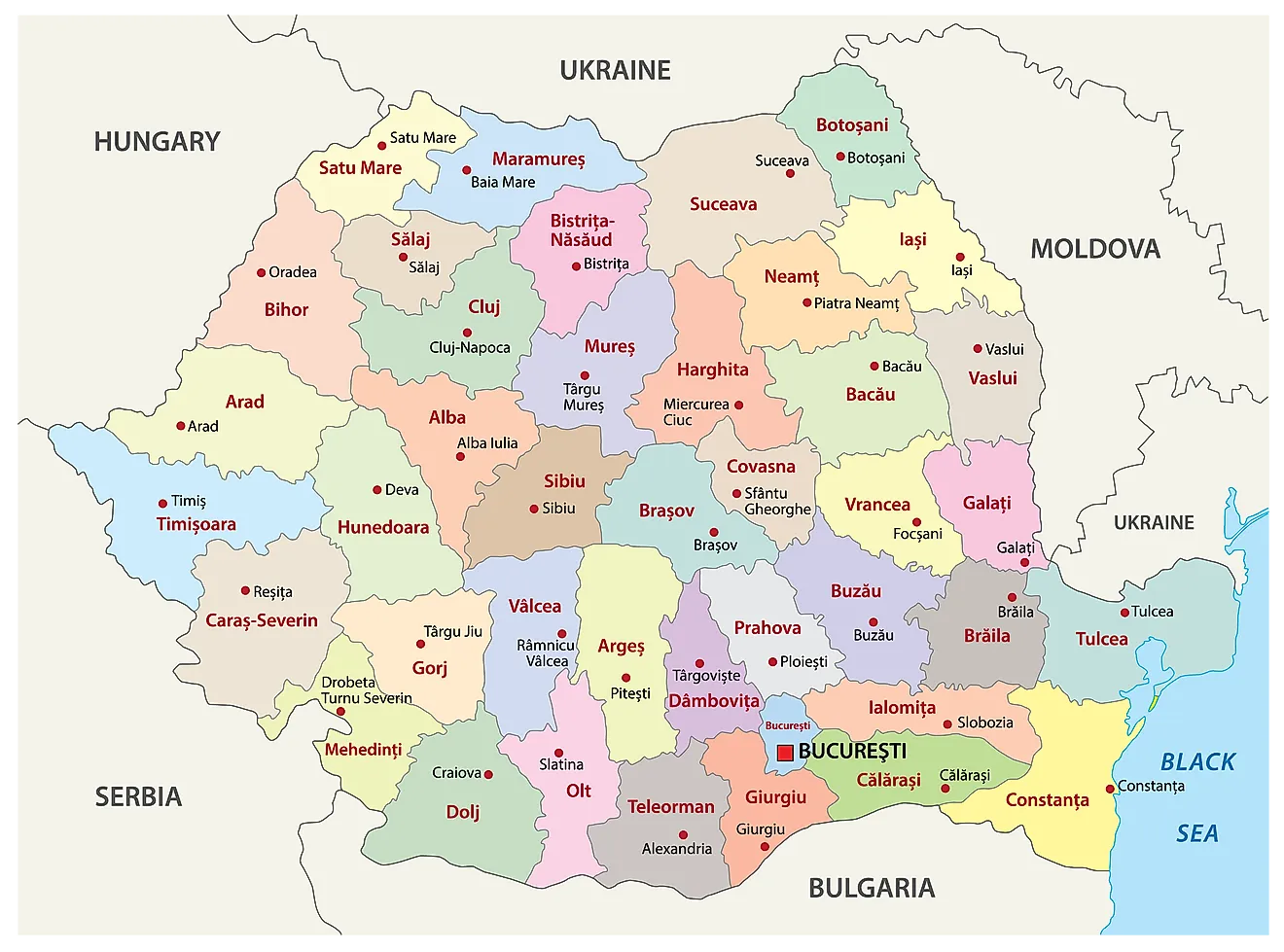 This is precisely why the Egyptian President is leaving no stone unturned to bolster ties with the Balkan nation. As the largest of the Balkan countries, Romania boasts dramatic mountain landscapes and a coastline on the Black Sea as well as a growing economy that is expected to outpace its neighboring countries this year.
According to the International Monetary Fund, Romania's economy is expected to expand by 3.1%, while even the European Commission's growth forecast of 1.8% would still place it ahead of countries like Poland (0.7% growth) and Hungary, which is facing a slowdown and high inflation.
Therefore, Romania's shift away from the European Union and formation of a strategic alliance with other countries could serve as an example for other Balkan countries to follow, and this could mark the end of the European Union as we know it.
Read More: Balkans ditch NATO and declare independence
EU and Romania 
Likewise, the Western Balkan migration route has become a major concern for the European Union, as a large number of migrants that travel through the region are from Syria, Afghanistan, and the Middle East. The growing threat of illicit migration, since the Taliban took control of Afghanistan, has made it increasingly important for the EU to improve its relations with the Western Balkans.
To add further, the Western Balkan transit route is a popular choice of irregular migrants who are seeking to reach Western Europe, either from Turkey or Croatia. These migrants often use clandestine methods of entry which not only pose a threat to their lives, but also contribute to a variety of criminal activities, such as drug smuggling, petty theft, and human trafficking.
The EU Commission President, Ursula von der Leyen, has underlined the importance of the region to the EU, stating that the EU is not complete without the region. The integration of the Western Balkans into the EU has significant geostrategic importance, as it will help to address the challenges posed by migration and promote stability and security in the region.
Additionally, Turkey has been actively increasing its presence in the region through trade, investment, and cultural exchange programs, in an effort to assert its position as a regional power. Meanwhile, China's Belt and Road Initiative has also seen it invest heavily in the region's infrastructure, including highways, ports, and energy projects.
The Kremlin has repeatedly proved that the Balkans constitute an ideal environment for retaliating against the United States and the European Union (EU). The region's numerous ethnic, political, and socioeconomic schisms and popular dissatisfaction with the glacial pace of Euro-Atlantic integration provide Moscow with ample possibilities to legitimately challenge the post-Cold War European order.
Egypt Romania ties – EU in trouble 
Considering the scenario, it is evident that the Europe Union is facing a major geopolitical challenge, and the President of Egypt, Abdel Fattah El Sisi, is wise enough to take advantage of this situation. By strengthening ties between Romania and Balkans nations and Egypt, there will be closer connections with Russia, as we have seen with Athens supporting Moscow on several occasions. This could further weaken the already struggling EU and potentially lead to its downfall. Going forward, the strengthening of Egypt and Romanian relationship sends alarm bells ringing to the EU.
Read More: Entire Europe now lie at the mercy of a few North African nations