No matter how hard you EU tries to thwart Russia, until and unless it has its own inner rifts, the motions are still bound to fail. This time, the bloc has failed to raise the desired money for reconstructing Ukraine.
One year ago, the world plunged into a new era of chaos after two years of the COVID-19 Pandemic. Russia's entry into Ukraine triggered the largest conflict in Europe since World War II. Since then, millions of Ukrainian families have been destroyed, and the war has had devastating and enduring humanitarian and economic consequences on Ukraine with critical infrastructure getting attacked every day.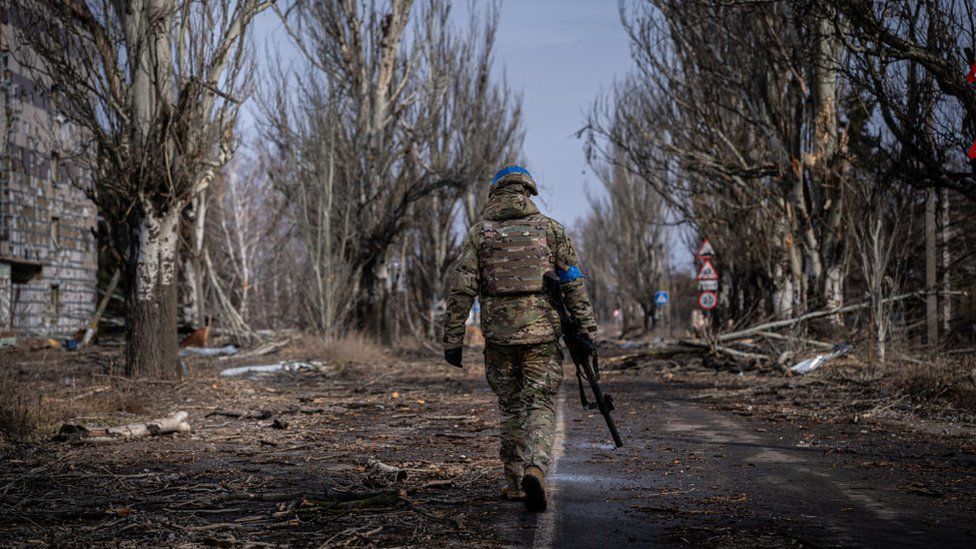 According to the United Nations, the war has forced nearly one-third of Ukrainians to flee their homes (dispersing 7.8 million refugees throughout Europe and displacing 6.2 million internally) and killed or injured more than 16,000 civilians. The total damage caused by the war has already exceeded  $700b and Ukrainian President Volodymyr Zelensky has announced his plans to begin preparations for reconstruction.
Last year, he and his western allies called on the world to assist Ukraine, but the western world on whose behalf Zelensky is fighting against Russia had decided to reconstruct Ukraine, but, through illegitimate measures. The European Union has always attempted to figure out ways to seize Russian assets located in European countries.  In July, it was reported that Brussels was exploring legal avenues to use frozen Russian assets to provide aid to reconstruct Ukraine.
However, due to Russia's warning and international law, the EU was forced to abandon the discussions. Despite this setback, the EU remained persistent. The EU's position on using Russian assets remained unchanged, and in defiance of international law, it is currently preparing to attack Russia's vast gold mine in full force. The decision to confiscate the gold mine's assets was made, but the balance sheets of the amounts seized do not match up.
Confiscation stalls
According to a media report by Bloomberg, the European Union is facing severe difficulties in locating and freezing the assets of Russian billionaires who have been subject to sanctions, resulting in a stall in the  EU's plan to reconstruct Ukraine.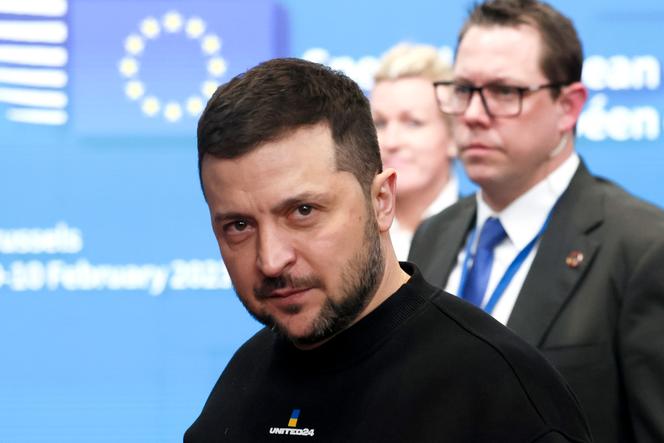 Despite targeting Russia with 10 rounds of sanctions since President Vladimir Putin's invasion of Ukraine more than a year ago, the bloc has only frozen €20.9 billion ($22 billion) in assets, which is less than 10% of the expected confiscation. Out of this amount, approximately €17.4 billion had already been frozen as of October 2022. Christian Wigand, a spokesman for the EU's executive branch, stated that the total amount of frozen assets in the union has tripled since April 2022 and is in addition to the restrictions placed on the sizeable assets of the Russian central bank.
Read More: NATO's plan to rescue Ukraine will trigger civil wars in Europe
So far, the EU has imposed sanctions on nearly 1,500 people, imposed export restrictions on hundreds of products and technologies, and targeted many of Moscow's primary revenue streams in a bid to confiscate Russian assets. Some officials are concerned that the EU still lacks an efficient unified enforcement system. The frequency of updates provided by various governments varies, and the EU depends on the information provided by its member states. However, according to the data, only minimal effort has been made by some member states", he continued.
Bloomberg's static chart reveals that countries such as Belgium, Germany, France, Spain, Italy, and Luxembourg have frozen billions, while eastern countries such as Poland have done relatively low. However, some member countries have only reported small amounts of frozen assets. For instance, Greece reported freezing €212,201 and Malta reported freezing  €222,470.
The plan derailing
It is surprising to see that only $22b has been confiscated until now, while the initial plan was to generate a pool of almost $100 billion. The European Commission had proposed the idea of reinvesting the money for Ukrainian reconstruction, with the EU chief Ursula von der Leyen emphasizing that the West might sell the frozen Russian assets to use the profits to support and reconstruct Ukraine.
Read More: EU chalks out a plan to wickedly confiscate $300 billion of Russian assets
The Commission had labeled this plan as the "Make Russia Pay" plan, estimating that reconstructing Ukraine would require at least €600 billion. However, the cost is likely to have ballooned since then as Russia has subjected Ukraine to relentless missile strikes, including on key civilian infrastructure. Nearly three months later, it appears much more needs to be done on the proposal. The allies have failed to confiscate the all-available assets, which is undoubtedly a colossal failure.
The reasons at play
Now, the question arises as to why the member states, especially the eastern member states, remained hesitant to confiscate Russian assets. There could be two reasons behind this failure.
First the legal challenge and other, the domestic friction. Regarding legal issues, many Russian assets in Europe are regarded as foreign investments and are therefore protected from expropriation without compensation. They have a right to just and equitable treatment under international agreements that Russia has with many EU nations. If a member state violates, a signed agreement and law,  Russia may file a lawsuit against it in an international court to seek damages.
As a result, the EU would have to present each case in court, which would likely require years of litigation and could result in the potential to earn some money after perhaps 20 to 30 years. Secondly, the Eastern member states have suffered the most in the Ukraine war, from energy crises to the risk of escalation, sometimes finding themselves as the lone wolf against Russia. It has been often seen that the EU's big guns have scarpered away from helping them with assistance even during the zero hours.
Read More: A New NATO? Sounds like a good plan to Hungary and France may approve it
The actions of Western leaders, the involvement of outside powers, and the support of the international community are just a few of the many variables that are currently writing Ukraine's future. It is unclear whether the Eastern European countries never had enough time to seize and sell Russian assets, or purposely avoided doing so. But the reality is that attempts to use Russian assets to reconstruct Ukraine have failed.
The contributions made by each member state reveal who supports Zelensky-Ursula's plan and who has chosen to defend their people. Moving forward, it needs to be seen whether Ukraine will be able to overcome its current difficulties. But for now, the reconstruction under 'make Russia pay' remains unlikely.