The delays in Zambia's debt restructuring have had significant impacts on the country's economy. Zambia's debt burden has been a major source of concern in recent years, and the delays in debt restructuring have made it difficult for Zambia to put its finances on a more sustainable footing. Moreover, against the backdrop of growing competition between China, the US, and Russia for influence in Africa, the issue of Zambia's debt restructuring and the involvement of China and the US in it has come to reflect geopolitical dynamics in the region.
Zambia's debt-restructuring delays
During the Covid-19 pandemic in 2020, Zambia became the first African country to default on its sovereign debt. However, the restructuring of its external debts to creditors, including China and Eurobond holders, has been significantly delayed. According to Zambia's Finance Minister Situmbeko Musokotwane, the country's external debt stood at $14.87 billion at the end of June 2022.
China is Zambia's largest bilateral creditor, with about $6bn of infrastructure loans spread among several Chinese banks. Additionally, all of the country's US dollar bonds, amounting to approximately $3 billion, are owed to bondholders. Reports indicate that while China holds a third of Zambia's external debts, it has also been blamed for delaying the start of debt talks due to its lack of experience with tricky debt restructurings and slow coordination among its public lenders.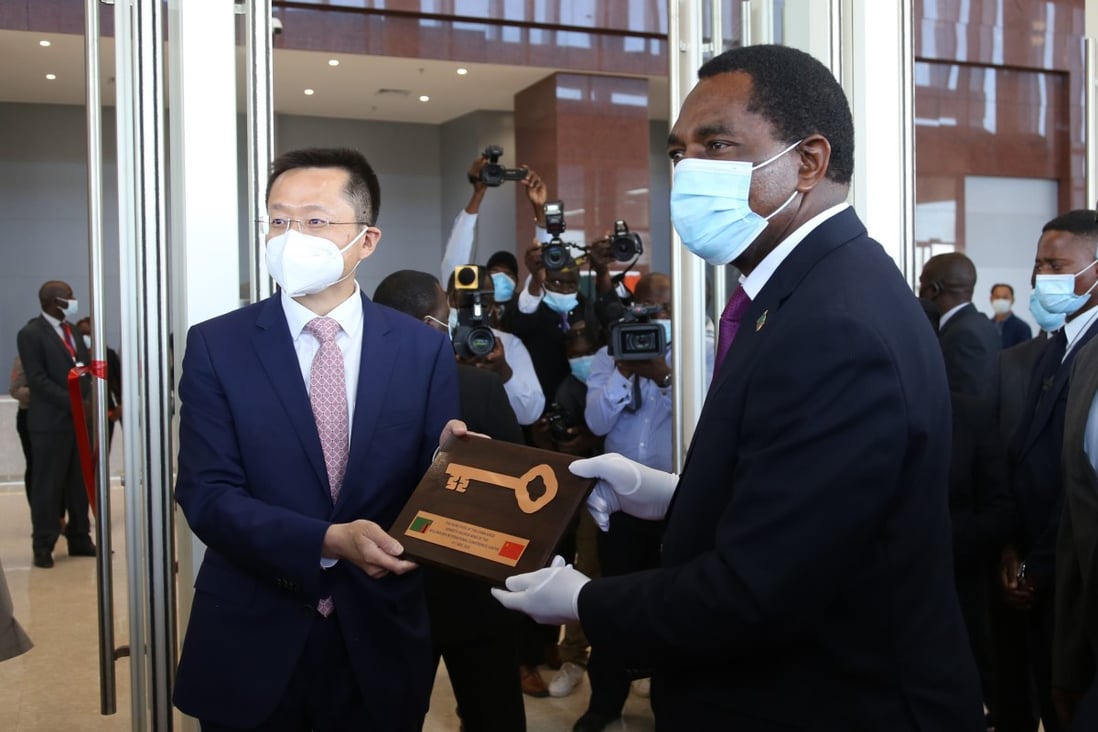 Zambia's finance ministry has repeatedly called for urgent debt restructuring, citing the country's debt burden as a hindrance to its growth potential. The ministry has emphasized that the debt restructuring exercise is becoming increasingly urgent with each passing day."
Zambia's finance minister, Situmbeko Musokotwane, has criticized the prolonged discussions over the country's debt restructuring, which have included a Chinese call for multilateral lenders, such as the World Bank, to be included in the process. He warned that the recovery of Africa's second-biggest copper producer was being held back.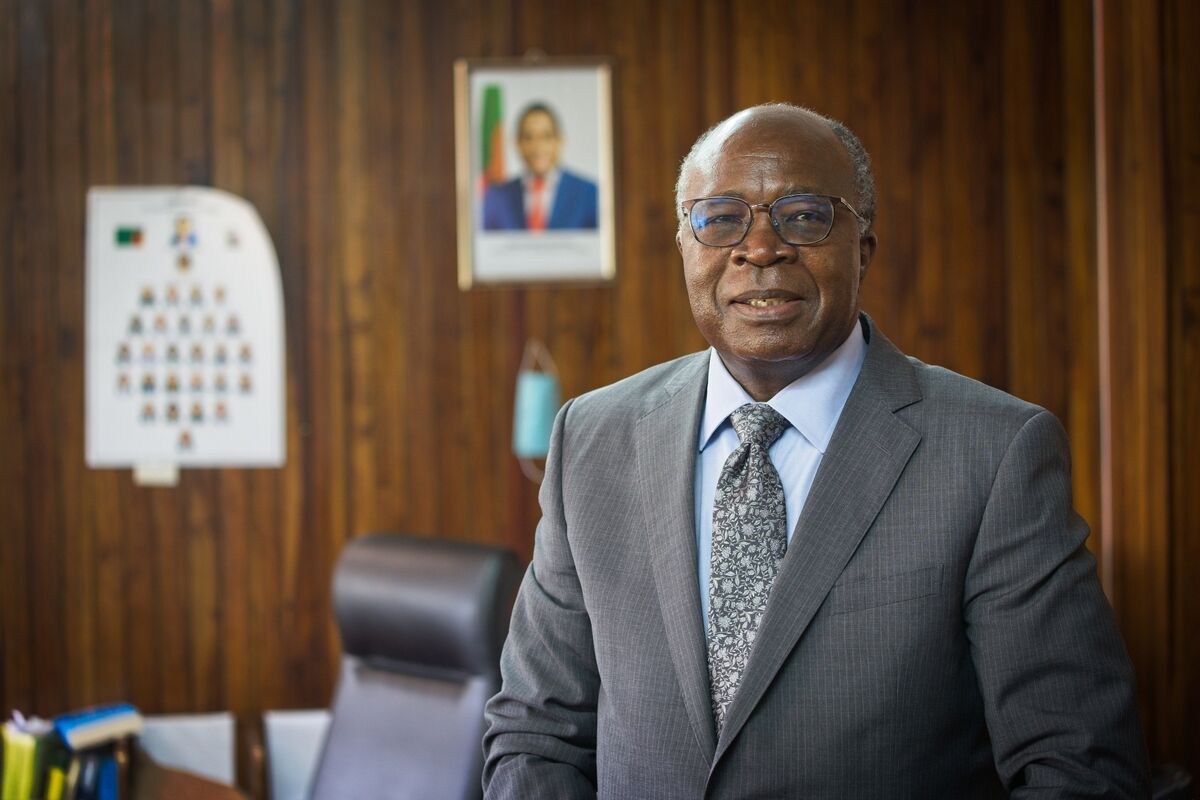 In an interview, Musokotwane emphasized that time was of the essence to complete the restructuring of approximately $13 billion of external debt this year, three years after the southern African nation defaulted on it. Concerns about delays have mounted since China, the biggest creditor in the talks, called for the World Bank and similar institutions to be included in the restructuring last month.
Read More: With bringing China and USA on the same table, Zambia is playing a dangerous game
Thus, China's role in Zambia's debt-restructuring delay is complex and multifaceted, reflecting both the country's significant financial relationship with Zambia and the broader geopolitical dynamics of China's engagements with Africa.
Zambia turning the new US darling in Africa
China, along with Russia, is the primary geopolitical rival of the US in Africa. While the US has seen its influence over many African countries weaken in recent times, its adversaries have been able to expand their geopolitical influence on the continent continuously. Amid Zambia's debt-restructuring delays, largely due to China, reports suggest that Zambia has become the new 'favorite' of the United States. According to a report, Zambian President Hakainde Hichilema has asked the United States to help expedite debt restructuring negotiations with the country's creditors.
The United States has been involved in efforts to push for Zambia's debt restructuring. A recent report suggests that US Treasury Secretary Janet Yellen will push for an urgent resolution of requests by Ghana and Zambia for the restructuring of their sovereign debts. A record number of developing nations are at risk of a debt crisis, with ballooning inflation escalating borrowing costs.
According to US Treasury Undersecretary Jay Shambaugh, Yellen, who is scheduled to meet with her counterparts at this week's World Bank and International Monetary Fund (IMF) Spring meetings, is pushing for concrete steps to speed up and make the overall debt relief process more predictable.
Read More: G20-backed Zambia is giving China a run for its money
Shambaugh also stated that Washington was advocating for 'consolidated action' on Zambia's debt treatment and suggested that the world's two largest economies, the United States and China, needed to collaborate on these issues. The US has been actively trying to counter China's influence in Africa, and Zambia's debt restructuring has provided the US with an opportunity to do so.
However, this also poses a complex situation for Zambia, and particularly for its President, Hakainde Hichilema. It is often said that, despite his lack of significant domestic achievements and rising discontentment with his leadership in Zambia, he has a remarkably positive image abroad, particularly in the West. He has often been hailed by the West as "a strong leader," and his efforts have been commended for trying to curb "China's malign and predatory influence in Zambia.
Read More: Another country falls into China's debt trap. Zambia's mines are now in China's hands as the country struggles to repay debts
On the other hand, this has also raised speculations at home that he is being used as an "imperialist puppet" or a "lackey" to fight China and Russia. Earlier, the opposition Socialist Party leader, Fred M'membe, had also accused President Hichilema of being a puppet of the West. Thus, the Zambian President's turn to the US, requesting its help to expedite the debt restructuring negotiations with the country's creditors, could only fuel speculation.
 Zambia's President a US puppet
Hichilema has a surprisingly positive image abroad, despite widespread discontent at home. In his article "Why Zambia's President is adored abroad but a Disappointment at Home," Sishuwa Sishuwa explains that Zambia's president craves approval from Americans, Europeans, and white South Africans. Since coming to power in 2021, Hichilema has enthusiastically courted Western approval, often at Zambia's expense. Western countries have not missed the opportunity to exploit this attitude to help secure their strategic interests and counter China and Russia's growing influence. Jim Risch, a ranking member of the US Senate Foreign Relations Committee, once said after meeting Hichilema that the Zambian leader "is working hard to curb China's malign and predatory influence in Zambia as well as increase cooperation with the US.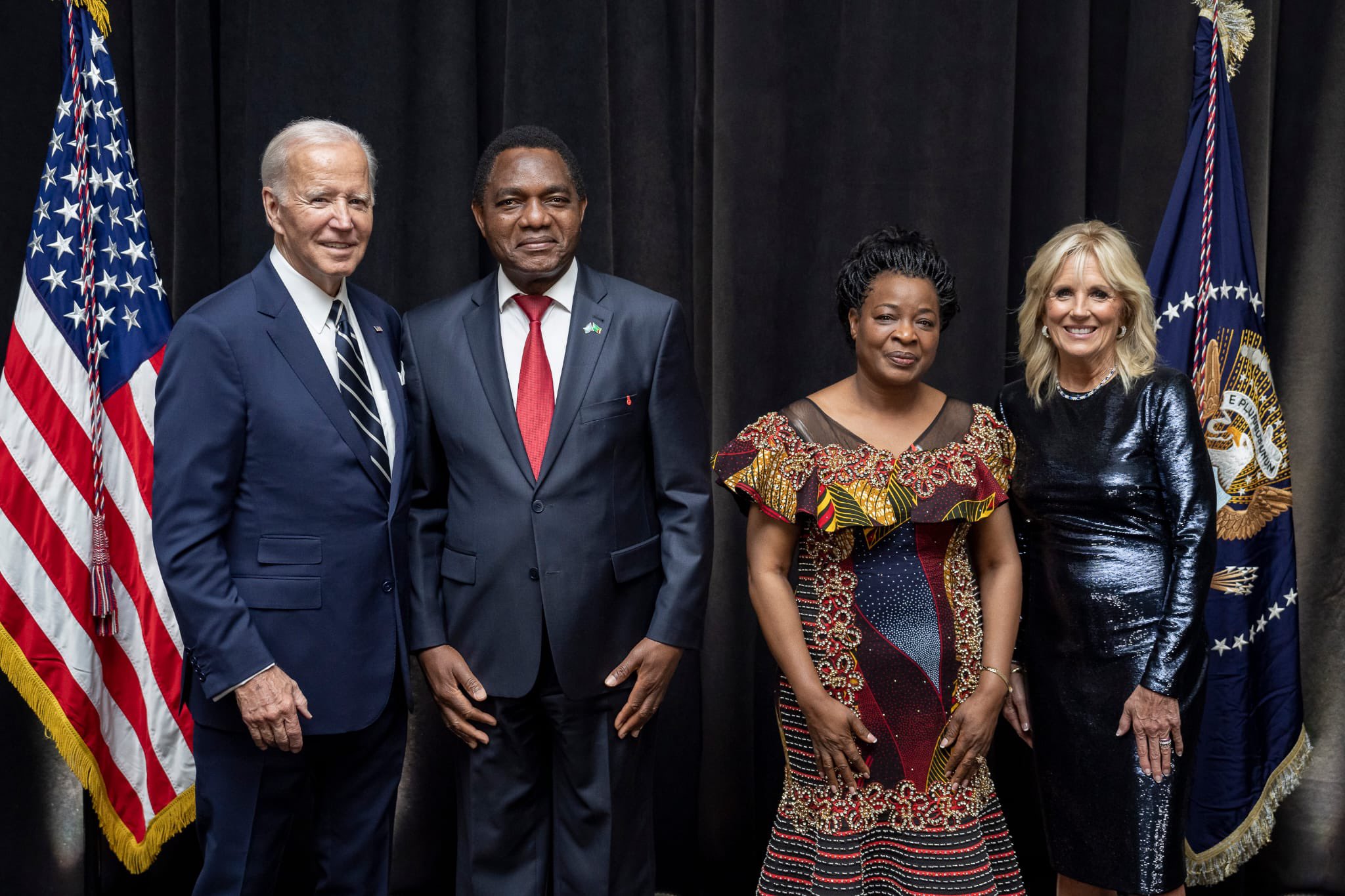 These actions have also raised speculations at home that Hichilema is being used as an "imperialist puppet" or a "lackey" to fight China and Russia. Earlier, the opposition Socialist Party leader Fred M'membe had also accused  President Hichilema of being a puppet of the West. There are many reasons for such speculations. Hichilema moved swiftly to allow the US to establish an AFRICOM-like military office in Lusaka, something his predecessors strongly opposed. His administration abolished all tourist visa fees for North American and European nationals.
Read More: Pro US Zambian President is setting up a kangaroo trial to get rid of pro Russia-ex president
The President has also cut extremely generous deals with mining multinationals, such as First Quantum Minerals (FQM), a Canadian firm that invested in Hichilema's election. Furthermore, opposition parties have claimed that the government plans to privatize remaining state parastatals, such as the Zambia Electricity Supply Corporation and Zambia Telecommunications Company, with UK and US firms in the running to take them over.
Thus, his shiny image abroad is in stark contrast to growing discontent at home. The country's economy is in doldrums, and discontent has arisen due to the economic hardships of its people. However, despite all this, the West's fondness for the Zambian president has only substantiated all the claims about him being an imperialist puppet.
Read More: DRC, Zambia and more; How the West controls election results in Africa