In a tale of missed opportunities and misguided priorities, Canada stands at a critical crossroads. As the world calls on Canada to seize its golden chance in the energy sector, will Trudeau embrace prosperity or lead the nation down a path of doom?
Canada: A Slow-Growing Nation
In Trudeau's seven years of leadership, Canada's economy has faced sluggish growth and significant contractions, unmatched in recent history. The potential for economic prosperity lies within the country's abundant energy reserves, but Trudeau's focus on climate change and the green agenda has hindered its full utilization.
As leaders from the liquified natural gas (LNG) industry convene in Vancouver for the LNG 2023 conference, Canada is being urged to take a leading role in supplying the world with this essential energy source. With Europe facing a gas deficit, the opportunity for Canada to capitalize on its LNG industry is apparent.
According to Petronas CEO Muhammad Taufik, the "high-quality" LNG being produced in Canada is highly sought after and Canada only needs to step up to the plate. 
"[The Asian economies] will want this high-quality LNG. I can tell you already that my marketing and trading team are already delivering — or have already delivered — carbon-neutral LNG, and there have been customers who are specifically asking for carbon-abated cargoes," said Taufik. 
However, according to the multinational executive, the window of opportunity could close should the Canadian government not rise to the occasion. 
Global Leaders Call on Canada
"A call-out to our Canadian friends: You do have probably one of the most unique opportunities to be part of the global solution," said Taufik. 
"You are just naturally positioned to cater to these markets, and I think it would be a huge opportunity lost if we do not pivot to actually respond to those needs."
Although the high-quality LNG generated in Canada is in great demand, if the Canadian government does nothing, the window of opportunity may close. The Trudeau administration must recognise that this is a once-in-a-lifetime opportunity, especially given the energy crisis that Europe is currently experiencing. Canada shouldn't let this opportunity pass up.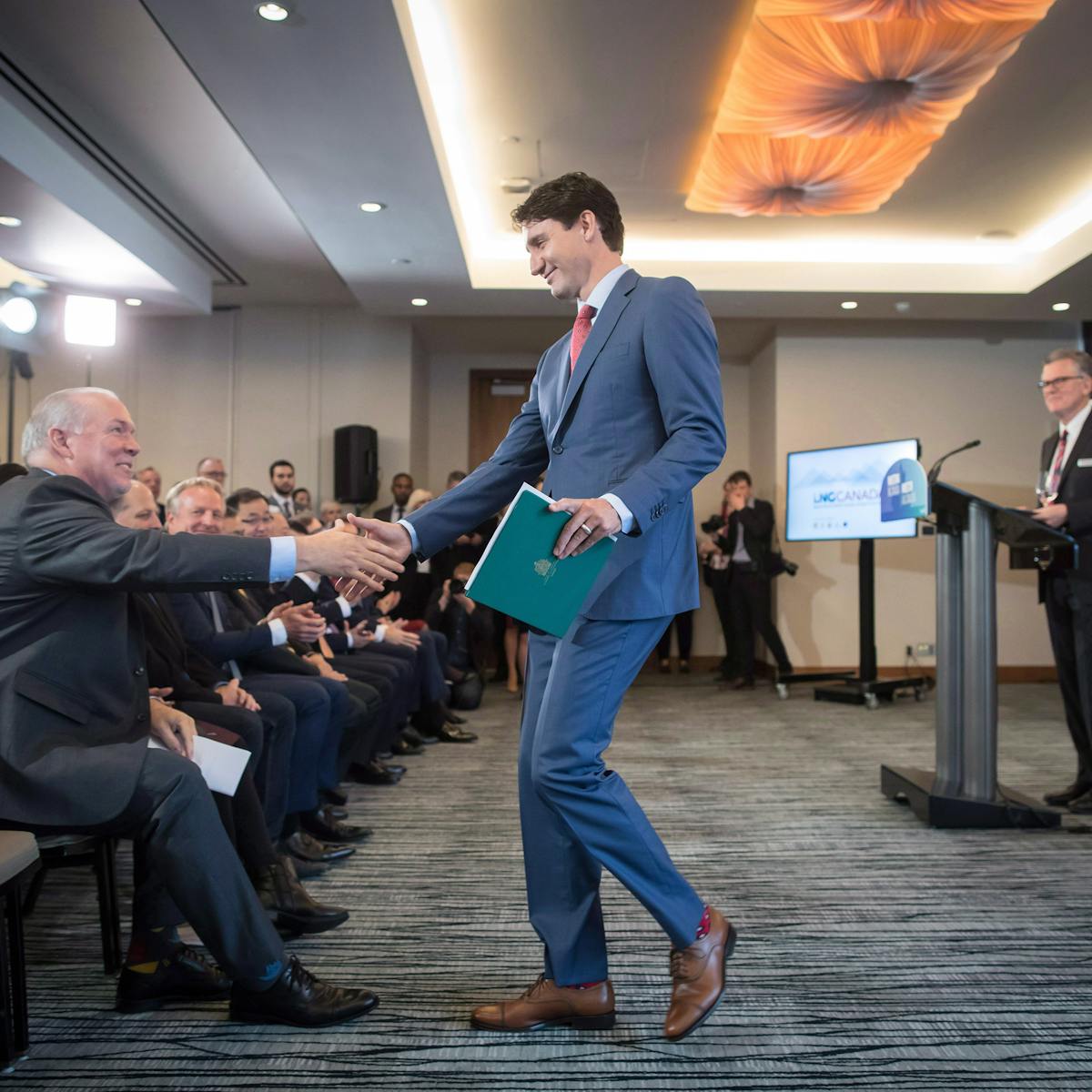 Read More: Canada just lost a few billion dollars because Trudeau wanted to appease the green goblins
Trudeau's radical ideological goal, however, appears to trump common sense. Germany, a powerful friend, has expressed interest in buying Canadian LNG, but Canada has steadfastly refused to comply. This lack of foresight impedes Canada's economic development and deters investment since cheap interest rates and a declining dollar undermine consumer confidence.
Selling LNG to European countries would provide Canada much-needed revenue, especially in these difficult economic times. Canada appears as a credible choice as Europe searches for alternatives to Russian supplies. Unfortunately, the prime minister continues to ignore the bright future ahead, endangering Canada's economic success.
Canada will be bound to continue its economic problems if Trudeau rejects the potential advantages of the energy sector. It is past time for the Canadian government to put national interests first and seize development prospects. If this weren't done, Canada's economy would have a dark future and its people would be stuck paying the price.
The choice is clear, and the clock is ticking.
Watch More: