Less than a month ago, it seemed that Xi Jinping is all set to be re-elected for a historic third term by the Chinese Communist Party's (CCP) 20th National Congress. Jinping had abolished term limits on purpose and had consolidated all power within the CCP in an attempt to stay in power indefinitely.
However, things can change very quickly in politics and it seems that things have changed in China too. Xi Jinping could be suffering from a life-threatening disease as per the latest reports. This opens up a multitude of possibilities and dimensions for Xi Jinping's rivals within the CCP.
Cerebral Aneurysm- the disease Xi Jinping may be battling
Chinese President Xi Jinping may be reportedly suffering from a cerebral aneurysm and had to be hospitalized at the end of 2021. Even though China hasn't officially released any statement about the Chinese President's health condition, there have been a lot of speculations about his health condition.
It has been learned that Xi preferred to be treated with traditional Chinese medicine instead of going for surgery, which softens blood vessels and shrinks aneurysm.
Xi's low-profile
Honestly speaking, Xi has been looking like a rather low-profile personality especially when you consider that he is the President of the world's most populous country and the second-largest economy.
You don't get to see him host any major events. And you don't see him host any major public rallies either. Most importantly, he hasn't stepped out of China ever since the COVID-19 Pandemic broke out and the Chinese foreign policy is being currently helmed by the likes of Foreign Minister Wang Yi and other Chinese government officials.
Read more: Wang Yi goes down on one knee to placate India after the grand Modi-Putin spectacle
Speculations about Jinping's health conditions have been doing the rounds for several years now. In March 2019, Jinping's gait was observed to be unusual and a limp could be seen during his visit to Italy.
The only event where Xi was visible was the Beijing Winter Olympics and even at that time, he didn't dominate the optics as was being predicted in the run-up to the event. So, you keep reading media analysis about Xi's consolidation but in reality, he seems hardly in a position to control Chinese governance.
Read more: Putin attended the Beijing Winter Olympics only to humiliate China
The sudden disclosure- is Xi looking to step down?
And then, you suddenly read about Xi's serious health condition. And that too in an authoritarian country like China, where the health condition of the leader is a matter of State secret.
Remember, in North Korea's case, the Communist-authoritarian government of Kim Jong-un never clears the air around the Supreme Leader's health. You never get to read several media reports about any disease that Kim may be inflicted with and the most you get to read is an isolated news report speculating about Kim's health.
On the other hand, there is a lot more clarity about Xi's possible health condition. Read in conjunction with Xi's low-profile behavior, it is likely that Xi may be actually looking to step down, citing his poor health. This will, of course, be a wonderful situation for Xi's rivals. They will get rid of the authoritarian leader without even having to make a conscious effort.
Could Xi's rivals be plotting his unceremonial exit?
And then, there is a second possibility too. Xi's rivals could be looking to orchestrate a coup to overthrow the Xi Jinping regime.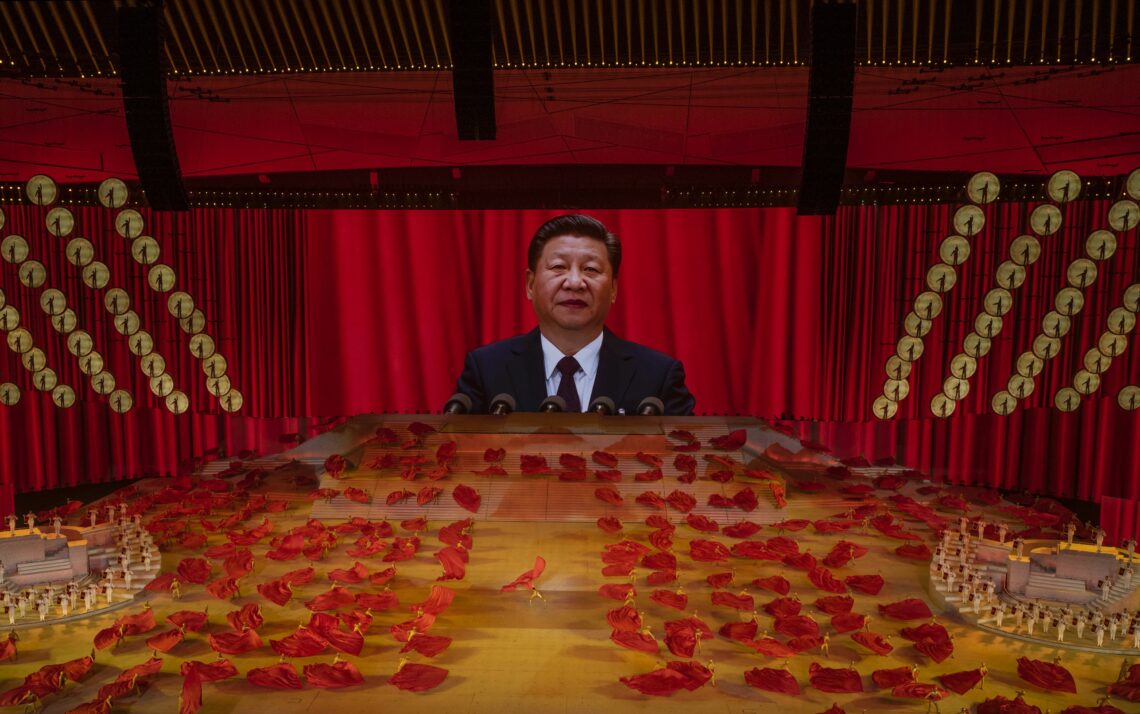 Remember, only media reports have been released regarding Jinping's serious illness. There is no official word from the Chinese Communist Party (CCP) or the Chinese government on this matter. What we are looking at could be an informal leak by Xi Jinping's rivals.
Those looking to overthrow the Chinese President within the CCP could be plotting a rebellion against him. They could tell the people of China that Xi is no longer capable of leading the country. After all, he is unable to meet foreign leaders, host grand events and effectively represent Beijing on the global stage.
In this case, Xi's rivals could use his illness to plot his unceremonial exit. In either case, China seems to be headed towards some big political change bordering on a regime change.