Chinese social media is abuzz with rumors that Xi Jinping is going to step down soon. The rumor has it that the reports of Xi Jinping's illness are just an added subtext to his likely removal following gross mismanagement of the COVID-19 Pandemic.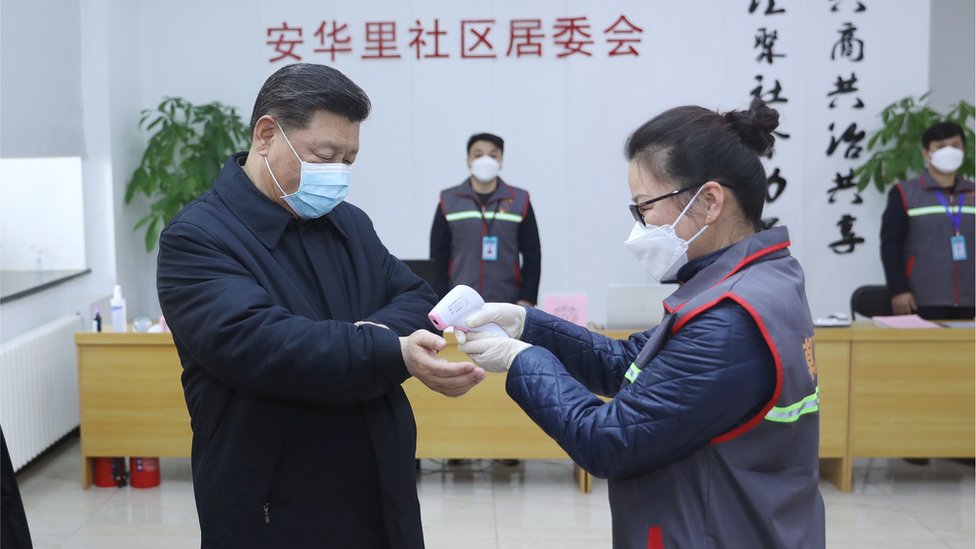 And while the reports of Xi Jinping's likely resignation may seem to be a conspiracy theory, there is however some evidence to show that the reports may have some element of truth to them.
Chinese social media is filled with rumors of Xi Jinping's resignation
The rumors of the Chinese President's likely resignation emerged after a meeting of the party politburo standing committee, the all-powerful body that governs China.
A video made by a Canadian-based blogger was doing the rounds on social media before the Chinese authorities censored it.
The blogger also claimed that until a party meeting is organized later this year, Xi would be forced to step down. The blogger alleges that current Premier Li Keqiang will be assuming charge of the party and government affairs in place of Xi Jinping.
Evidence of Xi Jinping getting sidelined
And then, there is enough evidence of Xi Jinping getting sidelined within China and the CCP. Recently, Vice President Wang Qishan made a trip to South Korea for Yoon Suk-yeol's oath-taking ceremony. He made the trip as the special envoy of Xi Jinping. However, the trip signaled that Wang Qishan could be trying to take charge.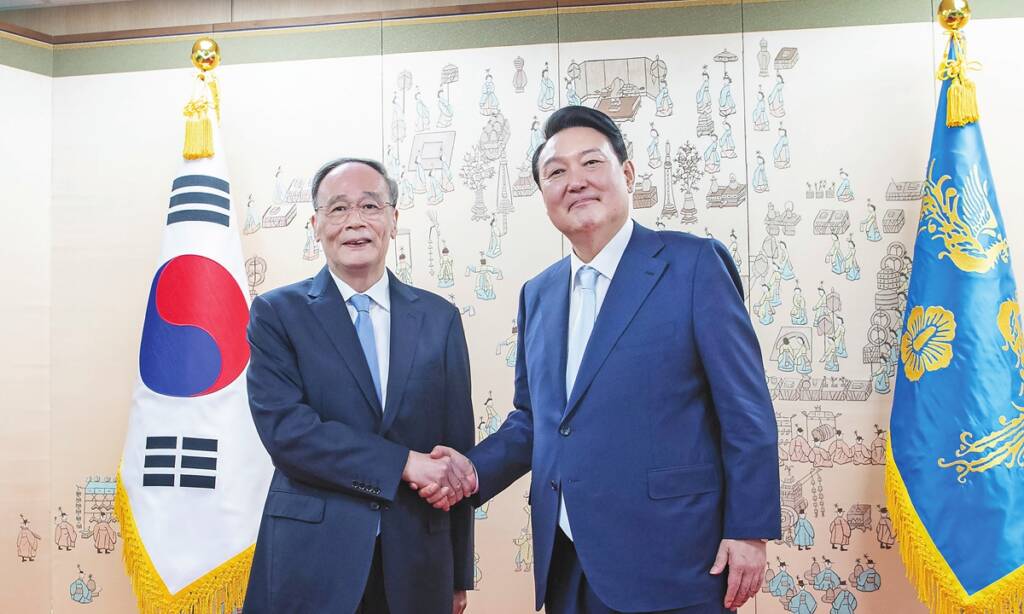 And make no mistake, it was a rare trip. You rarely see a high-level Chinese official attend an oath-taking ceremony in some other country.
Moreover, there have been some edited video clips floating on Chinese social media. These clips claim that the Chinese Vice President greeted the South Koreans without mentioning Xi Jinping. A genuine clip however shows that he did mention the President.
However, it is clear that anti-Jinping content is being pushed by Xi's rival camps in the CCP.
And then, you get to see Xi Jinping hogging a lot lesser limelight. He isn't seen in the public propaganda machinery of the Chinese State-owned media, nor do you get to see the Chinese State media push Xi Jinping's thoughts.
In fact, the Chinese President himself hasn't been trying to make any big appearances. The man hasn't stepped out of the country in a while. He has been staying in China ever since the Pandemic started and you don't get to see him any big, emphatic speeches.
The lack of assertive, big speeches by Xi Jinping suggests that he may have lost control over the party. Recently, he did make one speech at the 100th anniversary of the founding of the Communist Youth League of China (CYLC). The speech was however read out from a script and Xi didn't seem happy though he was addressing a celebration.
You need to understand how the Chinese polity works. The leader in control needs to be seen at the center of the Party propaganda. He needs to be making big speeches and at least show that he is leading from the front. If he is not doing that it means he may have lost control.
Zero Covid policy, economic crisis, and wars
You may think why actually the Chinese President should resign? What really puts him in a tight spot? To curb the spread of the Coronavirus Pandemic, Xi had introduced the zero-Covid policy that involved major lockdowns, jamming of ports, and a total breakdown of the economy. Meanwhile, the caseload hasn't come down and the Chinese economy to has got wrecked.
Manufacturing activity in China is presently at its lowest since February 2020.
Read more: Xi Jinping tries to woo Japan as he surrenders before its brutal economic offensive
On the other hand, Xi Jinping is also pushing China into some major wars. He has crossed swords with both ASEAN and India in the South China Sea and the Himalayas. Meanwhile, US-China ties too gave hit the rock bottom ever since Xi Jinping kickstarted his wolf warrior diplomacy and China's relations with both South Korea and Japan too are going south.
Read more: Meet the next Chinese President, a friend-turned-foe of Xi Jinping
Xi Jinping has thus destroyed China and his rivals are looking to take him down amidst his deteriorating popularity. This actually means that he could be stepping down pretty soon and this is going to change China forever.
Watch –