Greece has been facing Turkish belligerence for quite some time in the Eastern Mediterranean. Turkey keeps trying to chip away with Greek territory and maritime resources. Normally, you would expect the EU to support a member nation against external hostility but the EU nations have remained more or less ambiguous on the issue.
Greece has now however found a new plan to turn Turkey into a global pariah. And the plan involves Kurds and gas reserves.
The Greece-Kurdistan romance starts blossoming
The enemy of my enemy is my friend. Well, who understands this better than Greece.
Greece is an avowed enemy of Turkey. And Kurds too are amongst Turkey's fiercest enemies. So, this makes Greece and the Kurds the best of friends.
To put things in the correct perspective, Greece faces sabre-rattling tactics from Turkey.
On the other hand, Kurdistan is a Kurd-majority territory in West Asia encompassing southeastern Turkey, northern Iraq, northwestern Iran, and northern Syria.
The Kurds were instrumental in bringing down the Islamic State "Caliphate".
However, Erdoğan hates Kurds because Turkey faces a Kurdish insurgency led by the Kurdistan Workers' Party (PKK) within its own territory and sees an autonomous Kurdish government and its militias- People's Protection Units (YPG) across the border in Syria as a security threat for itself. In fact, the Turkish government maintains that the YPG and the Syrian Kurdish Democratic Union Party (PYD) are extensions of the PKK and look down upon them as terror organizations.
Read more: Kurds in Syria and Iranians in Azerbaijan: Turkey set to face the heat at two fronts with Putin's imprints all over it
Greece to leverage Kurdistan's gas reserves
For Greece, the tensions between Erdoğan and Kurds come as a major diplomatic tool. This is why the Kurds and Greece have enhanced diplomatic engagement. Recently, Kurdistan Region Prime Minister Masrour Barzani visited Greece and briefed the Greek side on the developments in the region from Kurdistan's perspective.
Moreover; the recent visit of #Kurdistan Region Prime Minister @masrour_barzani has created a positive impact on the #Greek state, PM Barzani has briefed the #Greece officials about the complicated equations of the area and clarified @Kurdistan vision towards the developments.

— Barzan Sadiq (@BarzanSadiq) May 19, 2022
Greek Prime Minister Kyriakos Mitsotakis too is scheduled to visit Kurdistan's capital, Erbil later this year. And this is where gas diplomacy is bound to come in.
Greece is eyeing a concrete agreement with Kurdistan for establishing formal energy ties. A source close to the Greek PM's office reportedly said that Athens looks towards Kurdistan as an alternative to Russian gas.
Using gas to drive the EU away from Turkey
Presently, the EU remains reticent to expressly condemn Turkey and support Greece.
Read more: Turkey will now get food from the EU only if it points its weapons at Russia
Turkey too abuses its position as a NATO member country to silence criticism against its expansionist policies. Recently, it threatened to block Sweden and Finland's NATO bids over their alleged willingness to host Kurdish militants.
However, Greece knows that the topmost priority for the EU today is to find an alternative to Russian gas. The Ukraine war has affected gas supplies and has also led to a surge in inflation in European countries. Then, there is also a lingering threat of Russia suddenly withdrawing gas supplies to Europe amidst deteriorating bilateral relations.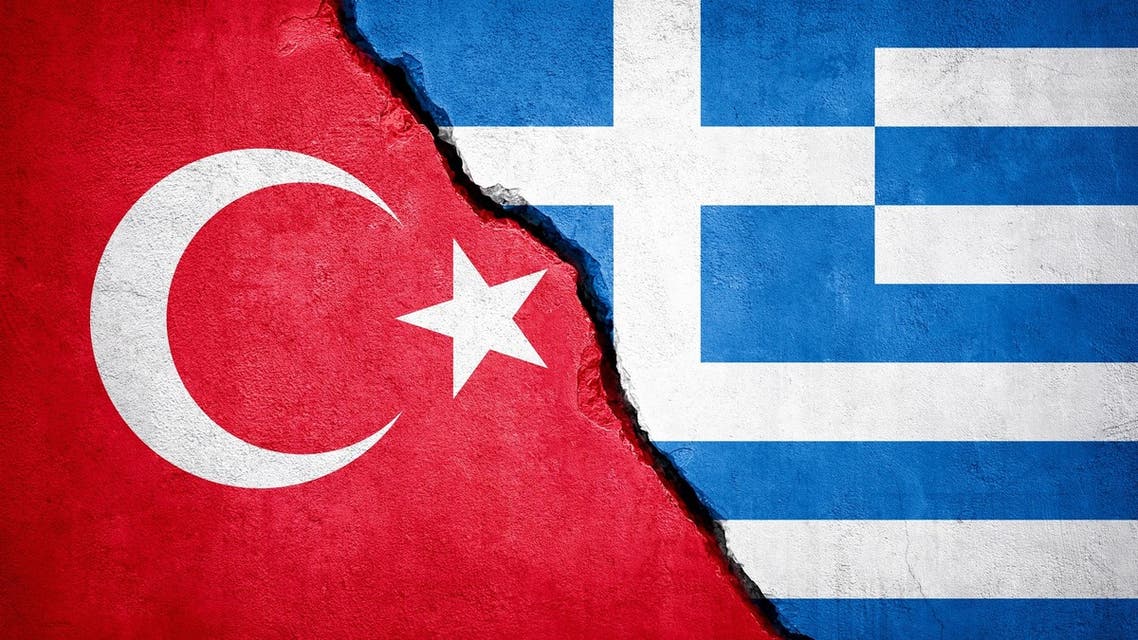 On the other hand, the Kurdistan Region is said to have the world's seventh-largest gas reserves, making it a viable alternative to Russian gas. This is why Greece is improving its relationship with the Kurds.
If the EU gets its gas from Kurds, then it will do everything under its control to help the Kurds and keep them in good humor. If Kurds become important to the EU, then the value of Turkey will automatically diminish and the EU will have no qualms in throwing it under the bus.
Greece has therefore chalked out a sure-shot plan to reduce Turkey into a global pariah hated by the EU.