Justin Trudeau may have just got Canada its biggest embarrassment. His government asked Seoul to supply 155-millimetre shells only to get laughed off in an abysmally humiliating manner.
So, how did Canada end up losing all its military equipment? And why did Seoul laugh off its request? Let's find out.
Canada's military woes
Canada doesn't have a powerful military force to start with. Due to years of complacency and negligence by the Justin Trudeau government, Canada presently manages a grossly deficient military force today. Military spending has been kept at a bare minimum for several years and programmes to boost defence expenditure too have been inordinately delayed.
In his mind, Trudeau probably got assured by Ottawa's longtime alliance with Washington, D.C. The Canadian leadership was perhaps assured that if push comes to shove, the US military might will come to its rescue. A delusional Trudeau kept living in the Cold War era when NATO used to be an assurance of national security. However, the Ukraine war has proved that you can have a working relationship with the US and still get invaded.
Canada runs out of military equipment
On top of its military woes, Canada decided to ship most of its military equipment to Ukraine following the Russian invasion. It shipped huge quantities of ammunition to Ukraine including 4,500 M72 rocket launchers and 7,500 hand grenades, 100 Carl-Gustaf M2 anti-tank launchers with 2,000 rounds.
Read more: Trudeau transforms into an oil guzzler from being a Green Energy advocate
Two C-130J tactical aircraft, $25 million worth of helmets, body armour, gas masks, cameras, drones, mountains of field rations, and rare night vision gear were also donated to the Volodymyr Zelensky administration.
Early into the war, Canada's Defence Minister Anita Anand declared, "We have exhausted inventory from the Canadian Armed Forces."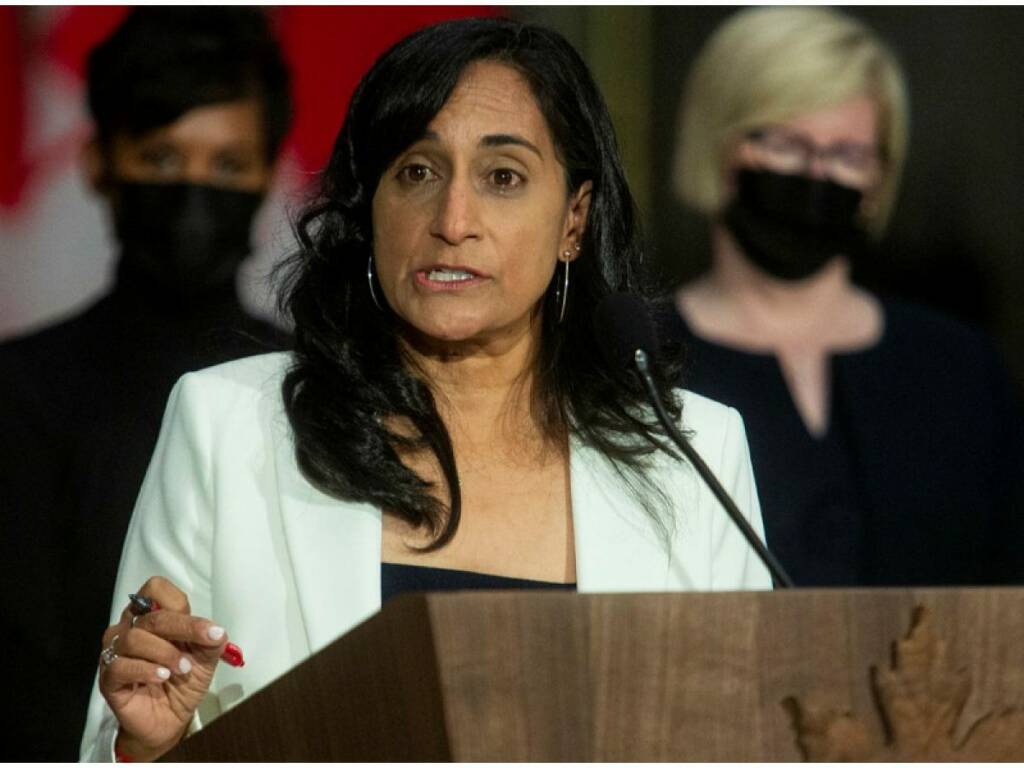 Finally, the Trudeau government did start talking about hiking its military budget. But it isn't so simple. Canada had actually shipped away a huge cache of arms and ammunition, and it would now possibly take the country to refill its ammunition stocks. Finally, Trudeau felt that he must look up to South Korea.
Canada gets snubbed by South Korea
Having robbed Canada of its military equipment, Trudeau tried to look for some donations from South Korea. Ottawa reportedly requested Seoul to supply it with artillery rounds in order to "backfill" supplies that the Trudeau government has already transported to Ukraine. This would have been tantamount to indirectly supporting Ukraine with lethal aid.
Why South Korea, you may ask. Well, Canada has been supplying Ukraine with the American M777 towed howitzers that use the 155-millimetre shells and South Korea is a major manufacturer of the 155mm shells. South Korea itself operates the K9 self-propelled howitzer for which 155mm shells are needed.
However, South Korea seems to have simply laughed off Trudeau's request. A South Korean Ministry of Defence spokesman confirmed Canada's request but added that "no official proceedings are under way related to the request." South Korea has more or less rejected Canada's request.
Make no mistake, South Korea and Canada do have good ties. Both of them are frontline US allies and also share good bilateral ties with an operational Free Trade Agreement (FTA) between them. However, Ottawa was making a rather awkward request and expecting too much out of Seoul.
Read more: NATO is already dead. Now, who will save a military-less Canada from Russia's wrath?
From the beginning of the war, South Korea has been insistent on maintaining a neutral stance and supplying only non-lethal aid to Ukraine. It doesn't want to rub Russia the wrong way. So, it makes a lot of sense for Seoul to turn down Canada's request and laugh it away. Meanwhile, Canada seems to remain military-less due to Trudeau's negligence.
Watch –