By sanctioning Russian oil and gas exports, the EU punished itself and not Russia. Now, the delusion of the EU is waning as the European continent is drown in chaos due to the protesting people, energy crises and regime change challenges. With US taking advantage of the miseries of Europe, it is no brainer that the trust of the nations in the Washington has long been gone. So, each nation is fending for its own but Turkey takes the cake for being the most unreliable partner in the whole world.
How? Let's understand.
Since the beginning of the Ukraine war, when each nation took a side, there is one nation that played from and for both sides, and that nation is Turkey. With the energy crises in Europe growing, Turkey doesn't want to be a part of the suffering bloc. So, the Turkish President did what he was long expected to do.
President of Russia Vladimir Putin on October 13th offered to export more gas via Turkey and turn the country into a regional supply hub for Russian gas exports to European countries. The offer came when the leaders of Turkey and Russia were meeting on the sidelines of a summit in Kazakhstan.
As Erodgan always posed himself as a mediator between Russia and Kyiv, his meeting with Putin didn't come as a surprise. What attracted the media attention was Putin's generous offer to operate TurkStream pipelines.
Erdogan obviously accepted the offer. He said Russian and Turkish energy authorities would work together to designate the best location for a gas distribution centre, adding that Turkey's Thrace region, bordering Greece and Bulgaria, appeared to be the best spot. He added there will be no more waiting.
It was not the only offer the Russian leader made. He also invited Germany for resuming gas supplies to Europe, through working parts of Nord Stream 2 pipelines. Though, the offer was irrationally rejected by the German Chancellor Olaf Scholz.
But Erdogan is no fool, he knows how to seize every help coming his way no matter where it comes from.
Read More: Turkey wants to control Libya's resources with UN's blessings, but Russia is well ready to crush it
The fickle-minded President of Turkey
Those who know President Recep Tayyip Erdogan, are familiar with his fickle-minded nature. It is definitely not the first time he changed sides and only secured his own interests. He keeps jumping from one's lap to another. It is not long before Erdogan shared friendly relations with Ukraine. Erdogan supported Ukraine by supplying it with its infamous Bayraktar TB2 drones in its war against Russia. But soon the relations soured.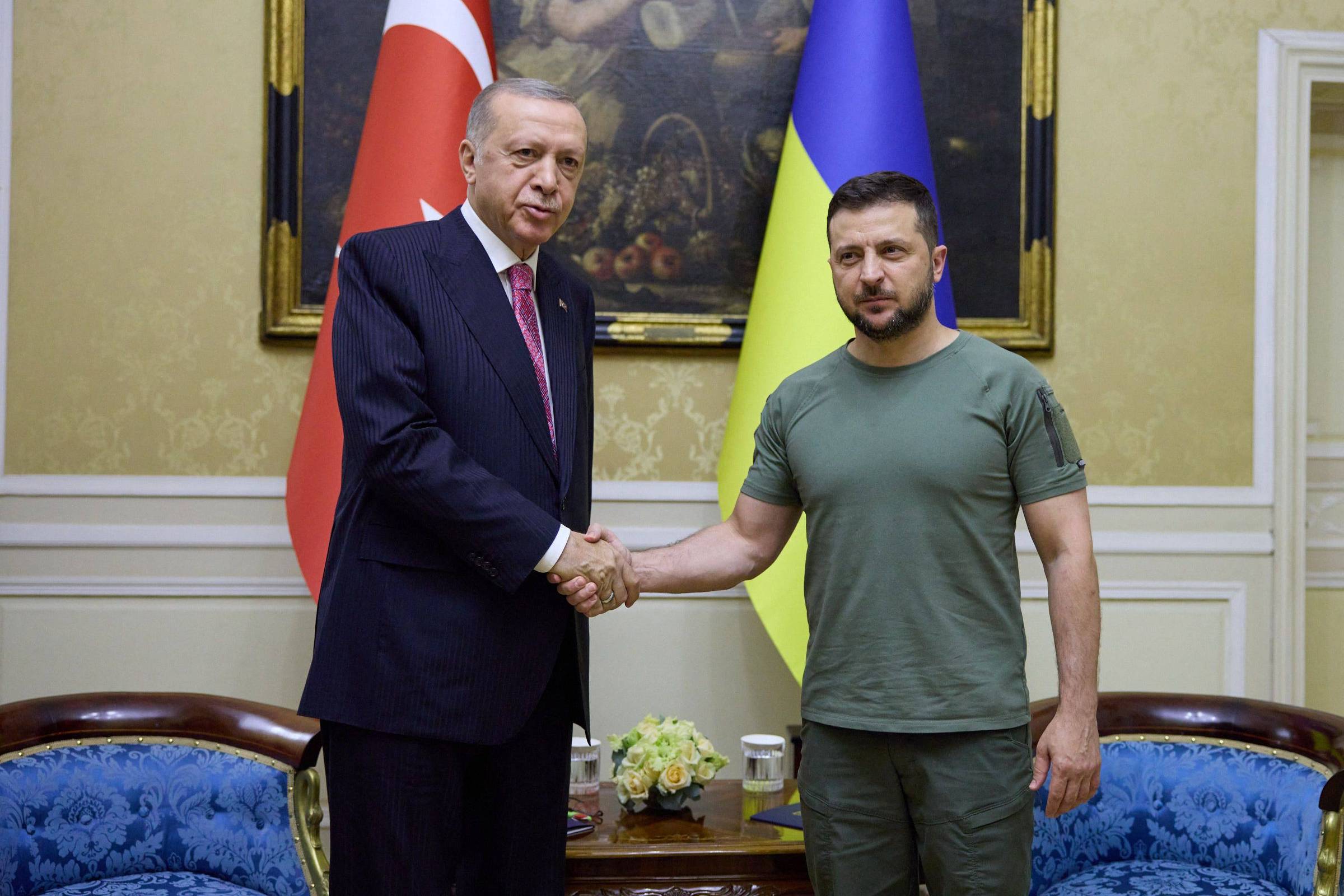 Then, Erdoğan accused the European leaders of a lack of foresight, saying, "When everyone attacked Putin, Russia was going to use all the means and weapons at its disposal, it was that simple."
Erdoğan told reporters, "Of course, Europe's attitude towards Putin, the imposition of sanctions, has inevitably brought Putin to the point of saying 'If you are doing this, I will do that,' and Mr. Putin uses all the means and weapons at his disposal".
There was also a time when Erdogan completely shunned Russia and favoured the US in Ukraine.
Read More: India stuns Turkey with a lucrative arms deal with Armenia and Putin is scripting CSTO 2.0
Supporting Russia: Need of the hour
No matter how opportunist Erdogan is, he knows that the time is not right for sharpening his hollow ideals. He knows that the Kremlin holds the key which can take the European continent out of its agonies.
He stated before as well, "Russia is not a country to be underestimated. Russia has now cut off natural gas to Europe, and prices suddenly rose. Now everyone is wondering, 'How will we get through this winter?' Why didn't you think of that before?"
So, in a first, Erdogan decided to take his own words seriously. But, his flip-flop attitude has again been proved by this step. Undoubtedly, Erdogan is not a leader to be relied upon by the nations in a time of crisis or conflict. He has rightfully earned himself the title of 'most untrustworthy leader' of the world.