Venezuela and Chevron have signed an agreement to start the extraction of oil from the Latin American nation, CNN reported. The Venezuelan oil minister Tareck El Aissami, "This contract aims to continue with the productive and development activities in this energy sector, framed within our Constitution and the Venezuelan laws that govern oil activity in the country." 
The development follows after the Treasury Department of the Biden administration issued a licence to Chevron which permitted it to begin its operation in Venezuela. The US and its allies justified their decision by stating that it was intended to encourage Venezuelan president Nicolas Maduro to conduct a free and fair elections in 2024.
Now, the US imposed sanctions on Venezuela and refused to ease them for fifteen years. It justified its decision by citing that the Venezuelan government is authoritarian, corrupt and accused it of human rights violations. The US also added that Caracas was not taking part in its anti-narcotics operations as well as counter terrorism campaign. 
It is to be noted here that in the backdrop of the Russia-Ukraine war, Washington is struggling for alternative sources of energy in the wake of its sanctions on Putin.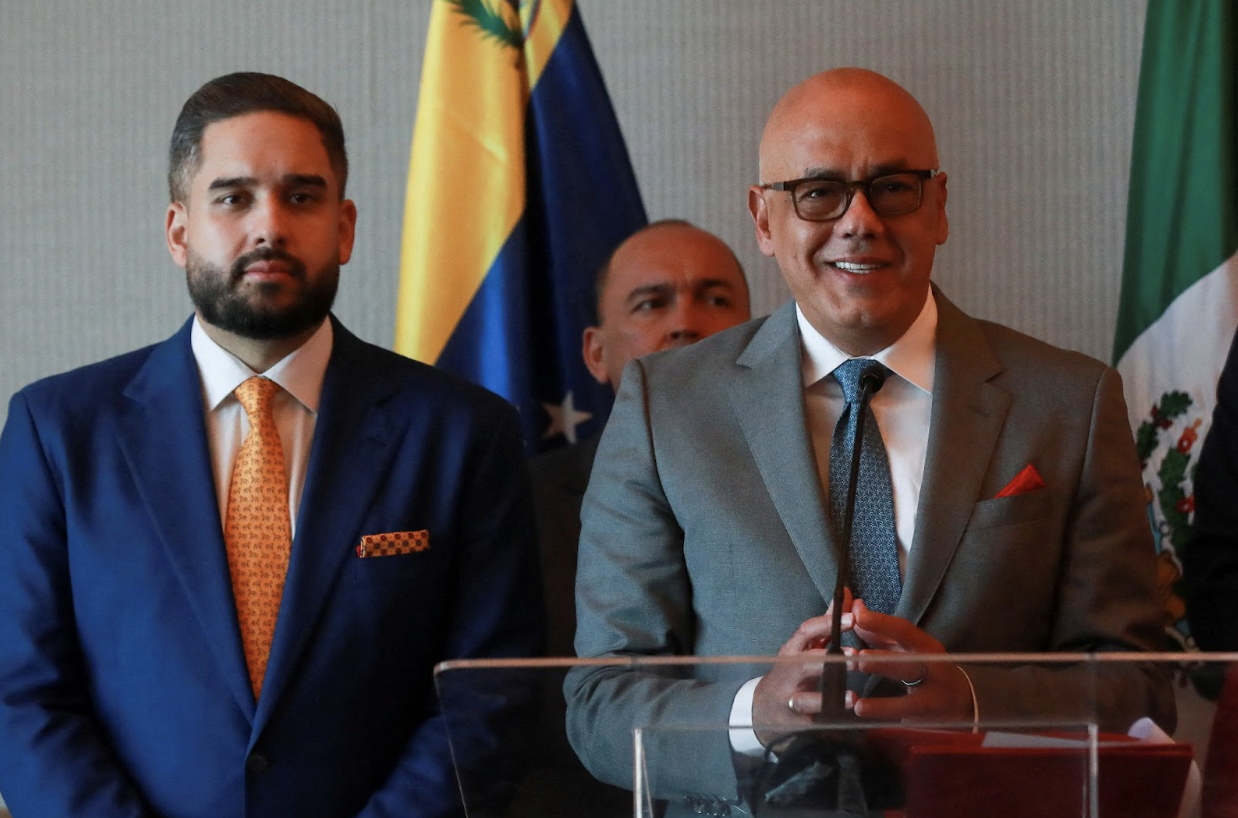 Caribbean and Venezuela 
However, why did the US all of a sudden decide to ease its sanctions on Venezuela to allow American oil company Chevron to extract oil from the country? 
The reason is the growing partnership between Venezuela and Caribbean countries. On November 25th, Belize's leader John Briceno visited Venezuela and met president Nicolas Maduro. After the meeting both countries announced that they will consolidate ties and cooperation in sectors such as energy, trade, tourism, communications, agriculture etc.
Maduro confirmed that Petrocaribe would be renewed and emphasised that Belize will continue to be one of its beneficiaries. Briceno praised former Venezuelan leader Hugo Chavez for creating the Petrocaribe initiative which has assisted many Caribbean countries.  
The meeting between the two also focused on an agreement which will ease the debts that Belize owes to Venezuela. Birceno also invited Maduro to visit Belize, the latter accepted the invitation.
Now, PetroCaribe is an energy programme which was started by former Venezuelan president Hugo Chavez in 2005 to supply the country's oil to the nations in the Caribbean at discounted rates. Members of PetroCaribe are Belize, Dominican Republic, Haiti, Jamaica, St Lucia etc.
Similarly, Saint Vincent and the Grenadines (SVG) is growing its partnership with Venezuela. Recently, Venezuela announced that it is sending 40,000 sacks of urea as a gift to Saint Vincent and the Grenadines. This is the largest single shipment of urea to SVG.
Due to the strengthening of relations between Caracas and Caribbean states, the US is now trying to counter that friendship. The decision to allow Chevron to extract oil from Venezuela is part of that strategy. In fact, earlier the Biden administration employed the same tactic in its failed diplomatic policy.  
Read more: St. Vincent and the Grenadines ditches US and re-dials Venezuela
Double standards 
Recently, Trinidad and Tobago sent oil shipments to Venezuela. This resulted in the US investigating Trinidad and Tobago for violation of its sanctions on Venezuela and there is a strong possibility that the Caribbean nation might be sanctioned in the future. 
The US also attempted to destroy the economy of Trinidad and Tobago by issuing a travel advisory to its citizens, urging them to avoid visiting the nation due to rising crime. The economy of Trinidad and Tobago is heavily dependent on tourism, in fact it accounts 4.4% of the GDP. 
The hypocrisy of the US is clearly evident here. Joe Biden justified his decision by stating that as Venezuela is under sanctions, therefore no country can have a partnership with it. 
Read more: The dalliance of US- Belize to end with Venezuela coming in the picture
But now the US, which itself is in dire need of oil, has broken its own laws to further its economic interests. This clearly validates the fact that the US is never concerned about the state of democracy and human rights in other nations. Its only purpose is to promote its evil objectives and ensure that if countries like Venezuela, Belize and Trinidad and Tobago, which are rich in mineral resources, try to question Washington's dominance then they are oppressed.
Earlier, they directly targeted Caribbean nations for their strong ties with Venezuela. But this time, they are trying to break the alliance between them and have sent Chevron to attain this goal.