Barbados's minister of finance and economic affairs, Ryan Straughn, stated that the island nation's foreign policy initiatives in Africa will resume. He was speaking at the Human Rights 5th Meeting of the 1st Session of the Permanent Forum on People of African Descent in Geneva, Switzerland. 
Straughn said that in the wake of Barbados becoming a Parliamentary Republic, Mia Mottley's government had created a programme called Atlantic Destiny Project. One of the aims of this project is to grow partnership between the Caribbean nation and other countries and to emphasise the slave history of Barbados.
Straughn further noted that the government of Barbados have established diplomatic missions in Kenya and Ghana last year and an honorary mission in Rwanda. 
Stressing the key role Barbados is playing in bringing the Caribbean and Africa closer, he said that Barbados organised the first AfriCaribbean Trade and Investment Forum which drew around one thousand delegates. Also, recently Barbados secured a major "game-changer" contract with the Government of Rwanda to establish a new pharmaceutical industry, the first in the Caribbean.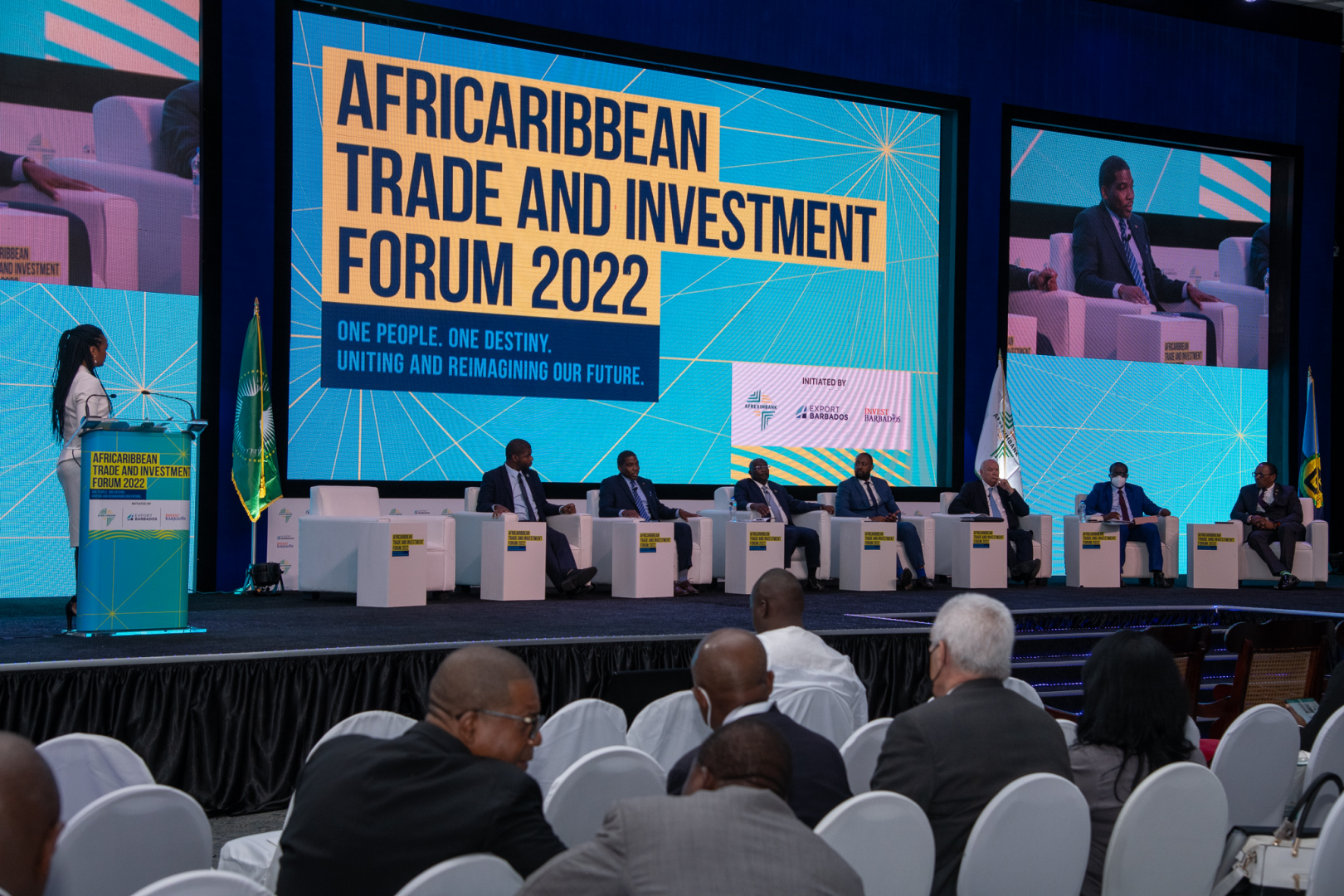 Now, there have always been cultural, historical and ethnic similarities between the Caribbean and African regions. In fact, the transfer of Africans to the Caribbean occurred for about five centuries, the Atlantic slave trade led to millions of African people coming to the Caribbean, influencing the demography, linguistic tradition etc. Following the outlawing of slavery, many Caribbean states assimilated into their cultures and traditions aspects of African heritage. 
Therefore, due to the shared experience of trauma and horrors of colonialism and slavery, both regions are identical in many ways. Generally, African states would resonate and prefer to associate with Caribbean nations rather than the US and Europe. Since, the latter is known for their invasion, subjugation and exploitation. 
Barbados becomes an example
Coming back to Barbados now. Lately, its government has implemented a series of decisions and policies which demonstrate that it is strengthening its security and boosting the economy. 
As recently, Barbados updated its passport. The minister of home affairs, Wilfred Abrahams, emphasised that the measure is intended to enhance its security features. The new passport's unique characteristics include subsurface printing, an upgraded chip that is tamper resistant, changed stitching etc.
The step to consolidate the safety of Barbados was taken in the backdrop of nearby countries like the Dominican Republic and Jamaica struggling with illegal migration and smuggling of firearms due to their weak borders and inefficient security system.
Read more: Barbados creates a protective shield around itself
Similarly, money laundering is another issue troubling Barbados. According to several academicians and economic experts, the nation saw a surge in financial fraud, fake currency and bribery. In response, Mia Motley's administration introduced new banknotes from 5th December which have a new design and are made of polymer. The government emphasised that the new banknotes will last longer in circulation and will be hard to counterfeit. 
Apart from taking care of its domestic interests, Barbados is also actively involved in the international AfriCaribbean Trade and Investment Forum. 
As Mia Mottley recently called out rich and powerful nations during the COP27 summit. She criticised the US and Europe for failing to meet their promise of providing climate funds to the developing countries in Africa, Asia and the Caribbean. 
She also brought into scrutiny the role of the World Bank which has evaded its obligations regarding climate funds. 
In addition to demanding Barbados's fair share of climate funds, Mia Mottley's regime has decided to get reparations from Richard Drax who happens to be a member of parliament in the UK. His family played a crucial role during slavery in Barbados, in fact his ancestors were pioneers of the plantation system during the 17th century.
Therefore, Barbados's government is now considering taking a legal course provided if no agreement regarding reparations is reached between it and Drax.
Read more: Barbados: A shining star of the Caribbean
Caribbean moves closer to Africa
Now, taking into consideration the decision of Barbados to increase its economic, political and cultural partnership with Africa and demands for climate funds and reparations, it is evident that the Caribbean nation realised whom to forge alliance with and with whom to maintain a distance from.  
The shared trauma of colonialism and slavery experienced by the Caribbean and African regions made a country like Barbados seek a strong alliance with African nations. Since, they too have been victims of terror and neo-colonial policies of the US and Europe. Eventually, Barbados's decisions may have a domino effect on other nations in the Caribbean region which too have been victims of US invasion and interference, case in point being Haiti and Dominican Republic. The signs of decline of the presence of the US and its allies in the Caribbean are evident.