Macky Sall election: Senegal is considered to be one of Africa's most stable electoral democracies, having undergone peaceful transfers of power between rival parties since 2000. This is in stark contrast to some of its neighbors, such as Mali or Guinea where democracy has recently taken a back seat and military regimes have taken over. Thus, despite being located in the same region, Senegal has fared much better in terms of its democratic credentials. However, it seems that Senegal too now is on the precipice of a grave crisis that is waiting to explode. There are doubts looming over whether an external force is responsible for the impending crisis in Senegal.
Macky Sall to run for a third term?
As per reports, Senegal's next Presidential election is scheduled to take place on Feb 25, 2024. However, as the country approaches the elections next year, there are concerns that President Sall's actions may put the country's stability at risk.
Sall's main political challengers have accused him of risking the country's stability by refusing to rule out running for a third term. This has led to political tensions in the country, especially since the ruling Benno Bokk Yakaar alliance had its parliamentary majority reduced to just one seat in a legislative vote held in July 2022.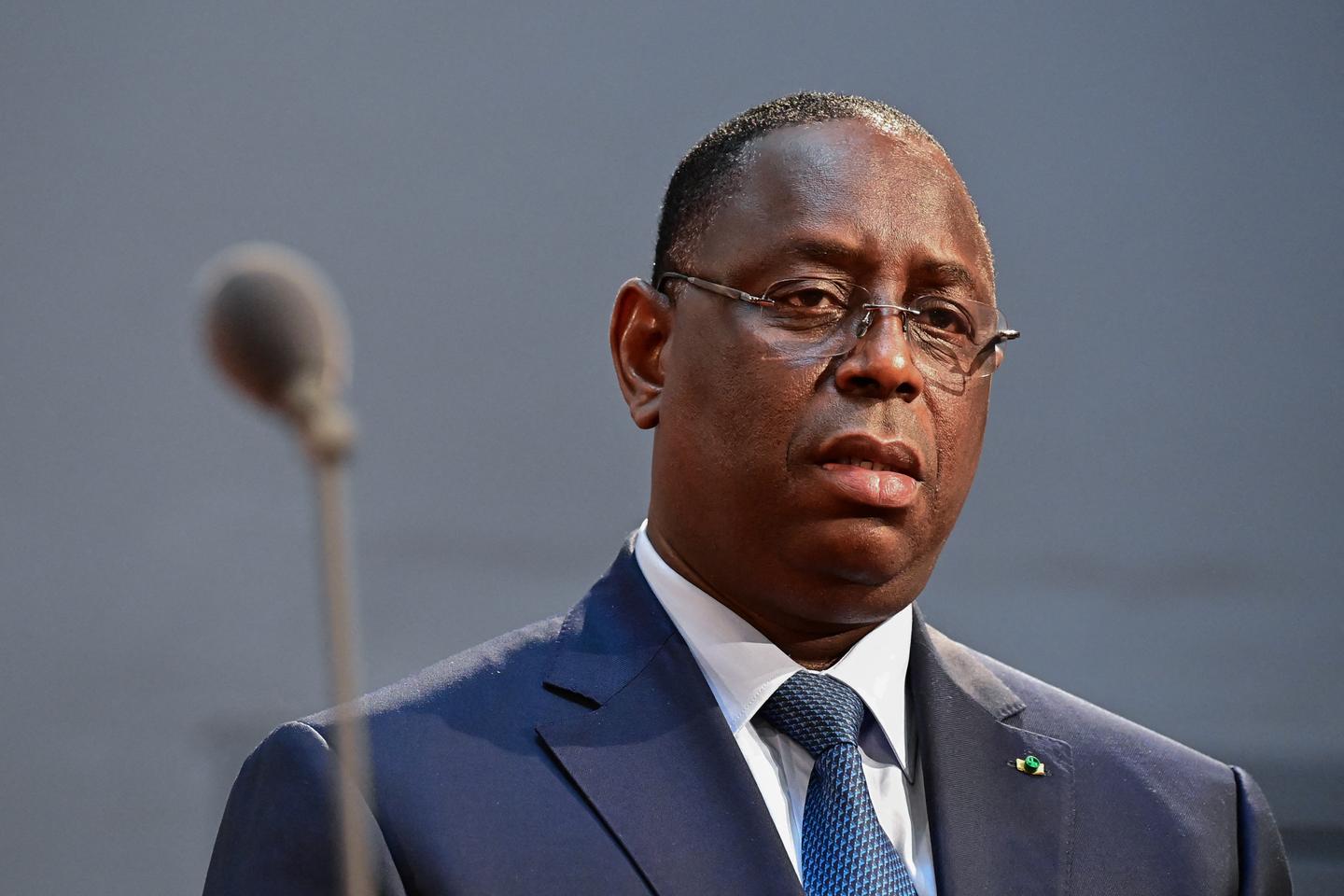 Furthermore, Ousmane Sonko, the leader of the opposition African Patriots of Senegal for Work, Ethics and Fraternity (known as Pastef-Patriotes in French) has been charged with rape. Sonko has claimed that the case is an attempt to prevent him from running in the elections next year. Additionally, he is facing a defamation lawsuit that could lead to him being barred from the elections. These developments have added to the political uncertainty and raised concerns about the stability of Senegal.
Is Senegal heading for a dictatorship?
President Sall came to power in 2012, after nationwide protests against then-President Abdoulaye Wade's attempt to run for a third term, which was prohibited by the constitution.
When Sall assumed office, many citizens hoped for a better future.  The opposition activists had termed Wade's quest for a third term as unconstitutional and some voters also viewed him as yet another example of a long-serving African leader seeking to hold on to power. Thus, the elections were seen as a crucial test for democracy in a region plagued by bloodshed and political instability.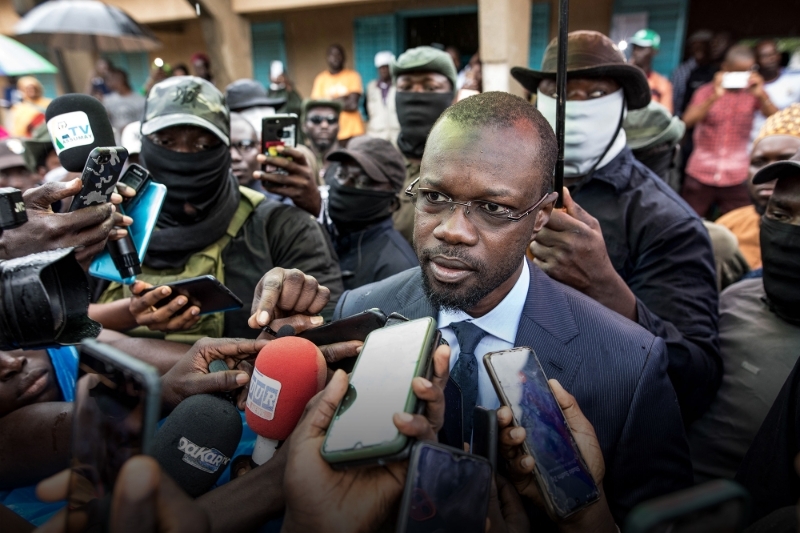 However, a decade later, Senegal seems to be heading toward another period of democratic upheaval. The opposition leader Sonko has urged President to "de-escalate the situation". In a recent interview, Sonko referred to the deadly riots that followed his arrest in March 2021 for allegedly sexually assaulting and threatening a beauty salon employee. Thus, he subtly hinted that a similar situation might arise this time too.
Read More: Africa kicks dollar to the curb
In this regard, an African analyst at Washington-based Eurasia Group, Tochi Eni-Kalu, said that Senegal could be at risk of violent protests and descending into chaos. The number one trigger for this, according to him, would be if Sonko is convicted and the second would be if Macky Sall decides to run for a third term.
The West to take advantage of Senegal's situation?
At a time when strong anti-West sentiments have swept the African continent, Senegal stands out as one of the most pro-West countries on the continent. It maintains friendly relations with Western nations, particularly France and the United States, and advocates for increased assistance from developed countries to the developing world. Additionally, Macky Sall enjoys positive relations with his American counterparts. During the recent US-Africa summit, the US Secretary of State Blinken appreciated Senegal for working "very closely" with the US to ensure the success of the summit.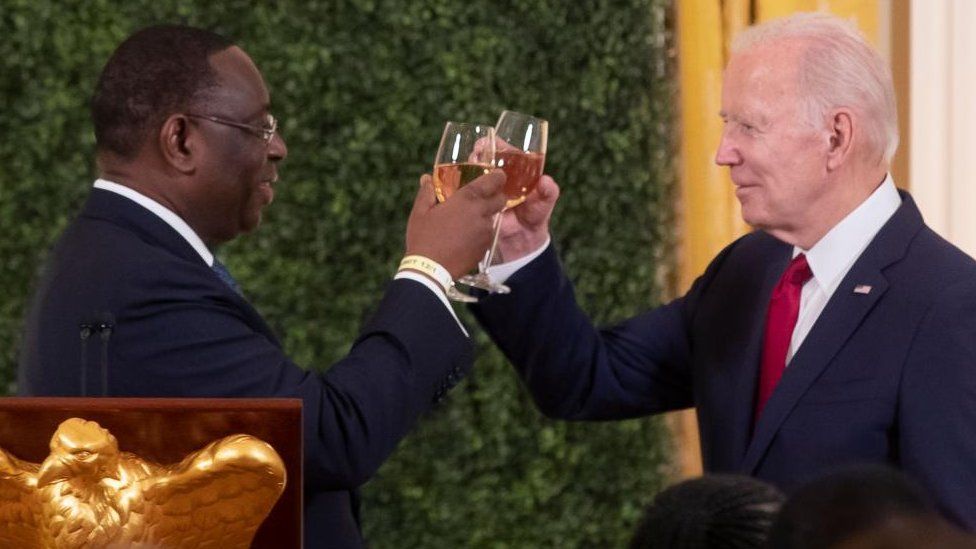 Thus, it is clear that the US benefits from having Macky Sall as President of Senegal, particularly as the West is losing the geopolitical battle to Russia in Africa.
Read More: Burkina Faso and Mali's Plan to re-invent Sahel's economy
Moreover, we have seen how Burkina Faso and Mali, after rejecting France, have joined hands with each other and even proposed forming a federation to boost their economic clout. As a result, Senegal which is located in the same region could be susceptible to such influences, particularly as  Russia intensifies its campaign to woo African countries with considerable success. Additionally, as the West looks for alternatives to Russian energy, Senegal's significant potential in this regard could be crucial to meeting the West's needs.
The Senegalese government has forecasted 10% economic growth in 2023, as liquefied natural gas from the $4.8 billion Greater Tortue Ahmeyim field, is set to begin production. An investment decision on a second phase which would double output to 5 million tons of LNG per year, is expected in the coming months. These prospects have attracted interest from the West, and having a favorable government and friendly leader in Senegal will only aid the West in accessing these resources at a critical time.  In this regard, the West has already begun enticing Senegal with aid and assistance ahead of the upcoming elections. Recently, Senegal received US$ 215.96 million from the IMF, which may not be a coincidence. Therefore, there is a possibility that the US may be covertly trying to influence Macky Sall to remain in power, even at the cost of disrupting peace and destabilizing the nation, which is also a typical US modus operandi.
Read More: Germany and Poland are literally begging for oil in Senegal
As we look ahead, it will be interesting to observe how things unfold in the country in the run-up to the elections next year and whether Macky Sall will succeed in becoming the new dictator of Senegal.