With the situation in Afghanistan turning from bad to worse with each passing day, the Taliban growing from strength to strength – the security of the Indian subcontinent as a whole faces a big threat. Adding to the Taliban's growing power in Afghanistan, its ally – China is also making strategic moves in Central Asia. For China to try and win over Central Asian countries at a time when they are feeling insecure over the prospect of the rise of Taliban threatening their national security and stability simply shows how Xi Jinping is trying to opportunistically undercut the influence of Russia in the region.
In the past one week, Chinese Foreign Minister Wang Yi toured three Central Asian countries – Turkmenistan, Tajikistan and Uzbekistan. All of these countries – interestingly, lie in very close proximity to Afghanistan and also serve as buffer zones between Afghanistan and Russia. Based on the Chinese foreign ministry press releases highlighting the outcome of Wang Yi's talks in the three countries, one would be convinced that China has been able to persuade all of them to unflinchingly stand in support of Beijing and the CCP. But again, that is according to the official Chinese versions – and the reality might just be starkly different from what actually went down in Wang Yi's meetings in the three former Soviet states.
The reality is that China is desperate. With the rise of the Taliban, China wants to secure its interests both domestically, as well as its immediate neighbourhood. However, Russia is not going to like this a tad bit. Central Asia is regarded by Russia as its exclusive sphere of influence, and Moscow has historically never tolerated or appreciated foreign interference in the region. Yet, China is poking President Vladimir Putin right in the face, and Putin is going to retaliate in a manner which will not be liked by Beijing.
China's moves to try and co-opt the Central Asian nations comes in the backdrop of Russia stepping up activity in the region to counter Taliban along with India. On its part, New Delhi has been actively and vigorously engaging with Central Asian states, and the Indian Foreign Minister was recently on a tour of the region. The most important point of discussion was, of course, Afghanistan and the rise of the Taliban. While India and Russia are trying to counter the terror organisation, China is trying its best to befriend it, while also stealing the former Soviet states from Russia.
Read more: Terrible news for China and China backed Taliban as Russia creates a military alliance for a major assault
For Russia, Tajikistan – which shares an immediate 1,400-kilometre-long border with Afghanistan, and Central Asia forms what Moscow considers its "exclusive sphere of influence". For China, meanwhile, Tajikistan is its future gateway into not just Afghanistan and Iran, but also the Persian Gulf, the Gulf of Oman and subsequently, the global sea links via the Arabian Sea. This allows China to bypass the India-dominated Indian Ocean and the Strait of Malacca, which India can willingly block at any time. Central Asian states are more or less committed to Russian leadership in the region, and all but Uzbekistan are also a part of a NATO-like alliance with Russia, called the Collective Security Treaty Organisation (CSTO).
Last week, Russia carried out a training exercise of its forces in Tajikistan, in a message to the Taliban as well as China. Moscow is also preparing to activate a military base in Tajikistan. Evidently, Russia is preparing to launch an offensive against the Taliban. It is no secret that China has friendly ties with the Taliban, and is looking to grow an intimate relationship with the terror organisation in order to ensure that its own security in the Xinjiang province is not compromised.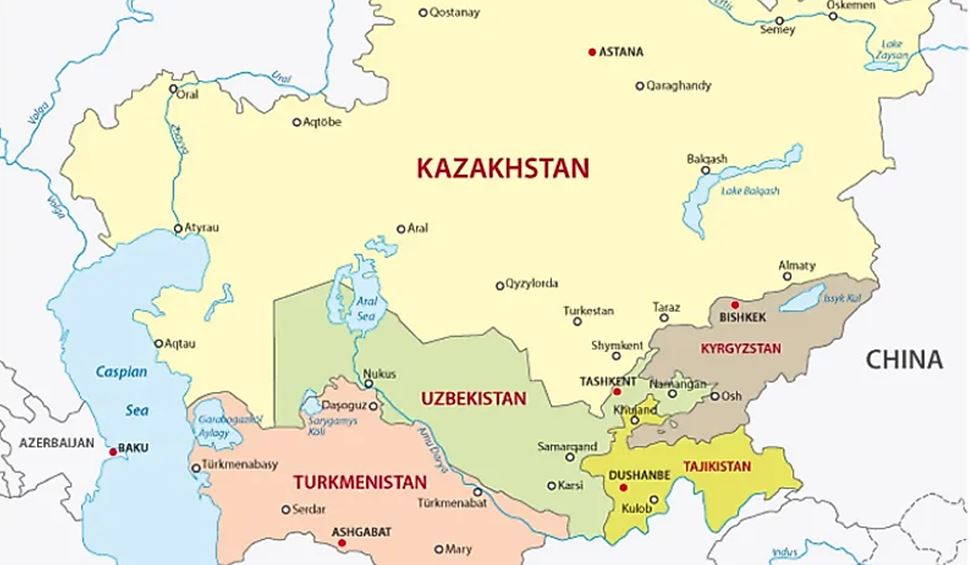 If China thinks it can pursue its own geopolitical goals in Russia's own backyard, it is in for a big surprise. Russia will in no manner tolerate such gross Chinese interferences in Central Asia. Apparently, while in Turkmenistan, Wang Yi pushed the former Soviet state to accept "permanent neutrality" – which is a move aimed directly aimed against Russia. China is making Central Asian states abandon Russia, and the consequences for Beijing can be devastating now.
At the core of it all lies the Chinese desperation to secure at least one region which it can call its own zone of influence. Chinese tactics to do the same in the South China Sea are meeting stiff resistance. Japan and the U.S. are waiting with a keen eye for an opportunity to militarily strike China if it launches an invasion against Taiwan. India is continuously breathing down Xi Jinping's neck. So, China is looking to adventure into the unchartered Central Asian territories, but Russia is waiting for it here. On this front too, China will be served sizzling hot defeat.