As the Taliban runs over Kabul and successfully establishes an Islamic Emirate of Afghanistan once again, despite a 20-year-war waged by the United States to prevent the same, Russia finds itself in a critical situation. China has played all its cards. It has announced support for the Taliban. The China-Pakistan-Taliban nexus is out for all to see, and this has turned into a major threat for the Indian subcontinent and Central Asia. While China makes it clear that it has no qualms recognising and working with a Taliban government in Afghanistan, Russia has adopted the carrot-and-stick method to deal with the extremist organisation.
Russia knows very well that despite having re-established its rule over Afghanistan, Taliban has no international standing, especially in the West. It is a long time before the West recognises the Taliban. Till then, Taliban needs to survive, and it cannot do so if the world refuses to grant it legitimacy. So, Russia – gauging the ground reality, has decided to not rush in like China to recognise the Taliban government, but has instead subtly told the terror organisation that it must behave itself.
Zamir Kabulov, President Vladimir Putin's special representative on Afghanistan was quoted as saying on Monday that Russia will not hurry to recognize the Taliban regime in Afghanistan. He said, "We are not in a rush as far as recognition is concerned. We will wait and watch how the regime will behave." With the Taliban takeover of Afghanistan now complete, Russia even announced that it does not intend to evacuate its Kabul embassy.
#UPDATES Russia's ambassador to Afghanistan will meet with the Taliban in Kabul on Tuesday, foreign ministry official Zamir Kabulov says, adding that Moscow will decide on recognising the new government based on its "conduct" pic.twitter.com/lFC02bAets

— AFP News Agency (@AFP) August 16, 2021
Meanwhile, Russia said its ambassador to Afghanistan will meet with the Taliban in Kabul on Tuesday and that it will decide on whether to recognise the new government based on its conduct. Kabulov said, "Our ambassador is in contact with the Taliban leadership, tomorrow he will meet with the Taliban security coordinator." He added, "We will carefully see how responsibly they govern the country in the near future. And based on the results, the Russian leadership will draw the necessary conclusions."
Read more: Putin's Kabul Doctrine – There is no USA to train the Mujahids anymore and Putin has no Soviet Hangovers
Therefore, Russia has put the onus on the Taliban. If the Taliban government wants to have any international standing, Russia has made it clear to the organisation that it must behave itself, and that Moscow's interests in Central Asia should not be harmed by China and Pakistan using Afghanistan's changed dynamics to their benefit. Pakistan has some nefarious Central Asian plans. It plans to exploit Uzbekistan and proliferate its own nuclear arsenal using the rich isotopic resources of the Central Asian country.
Russia will not stand by such activities, especially when they are conducted via Afghan territory with the consent of the Taliban. China is itself eyeing Central Asia as it wants to eat into Russia's exclusive sphere of influence. Further, it also seeks an expansion of the Belt and Road Initiative. The victory of Taliban in Afghanistan has motivated both China and Pakistan tremendously.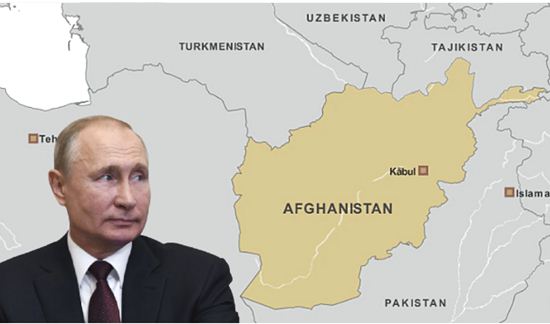 However, without the free world recognising Afghanistan, it would not be possible for the Taliban to survive in government for long. Afghanistan is already ravaged by war, and needs immediate policy, governance and economic reforms. Those cannot occur without at least some influential powers standing by the Taliban. And having countries, like Pakistan and China as allies serves no real purpose, as these two countries are simply looking to use the Taliban as their proxy.
Simultaneously, Russia is also working with Central Asian countries to militarily deal with the Taliban if the need arises. Tajikistan, for instance, had recently asked a Russia-led alliance for assistance in dealing with its new security challenges. Last month, Russia carried out a training exercise of its forces in Tajikistan, in a message to the Taliban as well as China. Russian military helicopters based in Tajikistan fired air-to-surface missiles. Russia's defence ministry had said that two MI-24 attack helicopters and two military transport helicopters had taken part in a training exercise in Tajikistan during which unguided missiles had been launched at more than 15 ground targets. The exercise had simulated an attack on illegal armed groups along with a convoy of cars, enemy fire points and arms caches.
Russia is also prepared to activate a military base in Tajikistan against advancing Taliban forces on the CSTO ally's southern border. Therefore, it is game on for Russia in Afghanistan, and the onus is now on the Taliban to fall in line and not act funny when it comes to Russian interests in the region.