China's Evergrande Group, one of the biggest realtors in the Communist country, is in a deep debt crisis. In fact, Evergrande is bound to crash any moment now and it will definitely crash any moment. The crash is likely to trigger a contagion effect, mounting trouble on the entire Chinese real estate market and even the country's economy at large. Yet, Xi Jinping won't save Evergrande. You may ask why? Well, it is political.
Chinese authorities silent
Evergrande owes a total of  $305 billion, and has run short of cash. The investors are on tenterhooks and are frightened at the prospect of a sudden downfall of the real estate developer. The downfall of Evergrande will be no small moment, as it would pose systemic risks to China's embattled economy.
However, the Chinese Communist Party (CCP) authorities are staying silent. China's Central Bank did inject some money into the baking system on Friday, in a desperate bid to support the markets. However, there is complete silence regarding Evergrande's vulnerable position and even the Chinese state media has not offered any clues.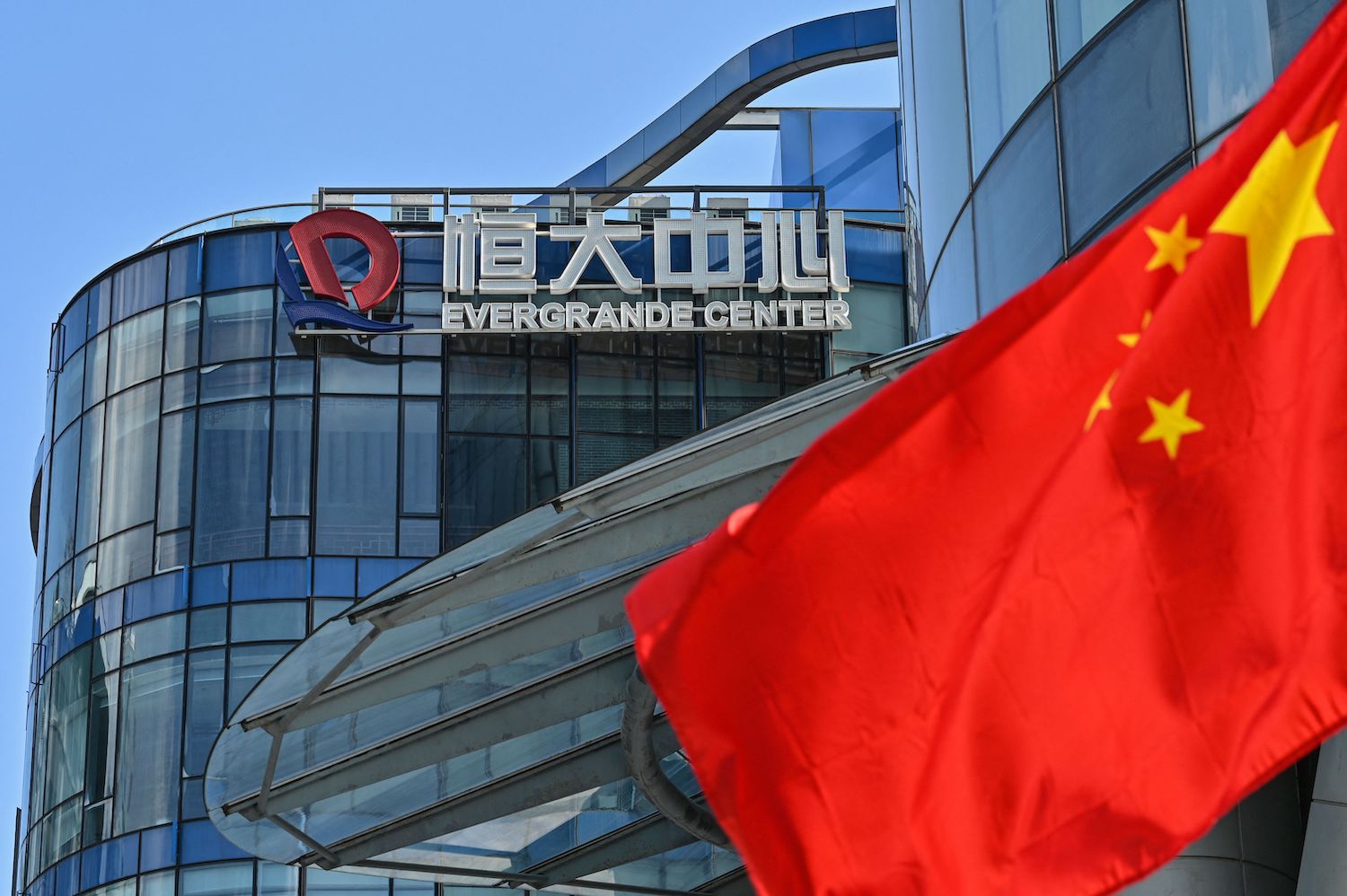 The political connection
Evergrande is too big to fail, but Xi is hardly concerned about the economic consequences. All he knows is that Xu Jiayin, the founder and Chairman of Evergrande Group, is close to former President Hu Jintao.
Interestingly, Xi Jinping perceives former Presidents Hu Jintao and Jiang Zemin as his party rivals. He cracks down on business leaders like Alibaba founder Jack Ma who are considered close to Zemin or Jintao.
In fact, Xu Jiayin may have become a victim of Xi's political manoeuvring as Xu is believed to be close to the Communist Youth League faction.
The Youth League Faction was once considered very influential within the CCP. Even Jintao was a member of the Communist Youth League Faction and several months before Evergrande's November 2009 initial public offering, Jintao had praised Xu's support for poor students. The Youth League connection between Xu and Hu had helped Xu power his real estate business.
However, Xi has marginalised the Communist Youth League Faction in order to erase the legacy of his predecessor. Therefore, Xu's Evergrande Group is becoming a victim of what can be described as a personality clash between Xi and Jintao.
Vindictive Xi
Xi Jinping is an egoistic man infested with a brutal emotion of vengeance. He does not spare his political rivals. After coming to power, he has purged several top bureaucrats connected with his rival CCP leaders on make-believe corruption charges. Influential businesses considered close to the "Shanghai faction" led by Zemin or Hu Jintao too have been targeted with antitrust investigations.
In fact, Evergrande is no exception either. While the real estate developer is making news for the past one month or so, Evergrande was targeted by China's state planner, the National Development and Reform Commission, that is the NDRC, last year itself.
In November 2020, NDRC had instructed local officials on new energy vehicle (NEV) projects linked to Evergrande, as per documents seen by Reuters. The Chinese state planner asked local officials to probe construction and production details of the projects connected to the Evergrande New Energy Vehicle.
Interestingly, the electric vehicles unit of the Evergrande Group could not produce a car till date, even as the Chinese state planner instructed an investigation against the business unit.
Was Xu becoming too big for Xi
Xu was not remaining restricted to the real estate business. He had even ventured into a soccer club, a soccer stadium and a bottled water selling business. This is being attributed by many as the reason for Evergrande's downfall but that does not make any sense, for big entrepreneurs across the world do invest in unrelated businesses and yet manage to reap huge profits.
What however is missing everyone's attention is Xi's policy of  "three red lines," a set of rules that forced companies to become less indebted before taking more credit to run their business. For Evergrande, a company traditionally involved in heavy borrowing to run its business, Xi's new policy proved disastrous.
Make no mistake, Xi seems to have a role to play in Evergrande's downfall. Far from saving it, Xi seems to relish Evergrande's downfall and the reason is, of course, political.