Historically, almost all American ambassadors to Saudi Arabia have had a military background. They have either been retired military officers, generals even; or at least those that have significant military knowledge. People who understand the Middle East's military conflicts are the ones that are usually tapped by the White House to serve as ambassadors in Saudi Arabia. Joe Biden is not like other Presidents though. He is a frail old man who is wrecking the United States and its foreign policy on a daily basis. He is on a mission to alienate America's allies and to make Washington a friendless country.
So, in a departure from tradition, Joe Biden has nominated a career diplomat called Michael Ratney for the post of the U.S. ambassador to Saudi Arabia. If confirmed by the Senate, Ratney, who was previously the charge d'affaires at the U.S. Embassy in Jerusalem and the U.S. special envoy for Syria, would be the first career diplomat to serve as ambassador to Riyadh in three decades.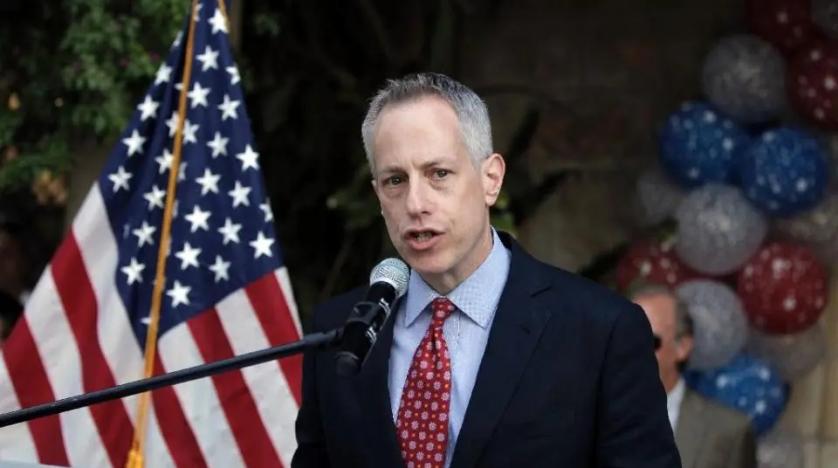 An Insult to MBS
Joe Biden has made it a mission to snub Saudi Arabia's crown prince Mohammed Bin Salman. Now, Biden's appointment of a career diplomat as the American ambassador to Riyadh will not be taken lightly either. You see, Joe Biden's pick for US ambassador to Saudi Arabia will likely be considered a disappointment or even an insult to Crown Prince Mohammed bin Salman.
According to David Schenker, who served as assistant secretary of state for Near Eastern Affairs at the State Department from 2019 to January 2021, "He's a very capable diplomat, he served in positions of importance, requited himself well, and is held in high regard. But we've seen a lot of stresses in the relationship between the US and Saudi Arabia and this is not going to help."
According to Schenker, who was quoted by Insider, the post of the Saudi ambassador to the US is often filled with leading figures, such as Khalid bin Salman, MBS' brother, and Princess Reema bint Bandar, MBS' cousin and the current ambassador. So, when it comes to the U.S.' ambassador to Saudi Arabia, Riyadh expects similar important figures to make the cut.
Lack of Military Expertise a Big Factor
In the present scenario, Saudi Arabia is engulfed by conflicts. The Houthis, supported by an emboldened Iran are stepping up attacks against Saudi Arabia and the UAE. Iran itself is arming proxies for spreading chaos across the Middle East. And then, there is the threat of war looming over Israel and Iran.
There is a great threat being posed by repeated attacks on Saudi Arabia's oil installations. Already, the United States is not taking a tough line against Houthis, and is also abdicating its responsibility despite being a security guarantor of Saudi Arabia.
This has led to ties between Washington and Riyadh nosediving. In such a scenario, Joe Biden dispatching a non-military background ambassador to Saudi Arabia will only add fuel to fire.
A War in the Making
However, a war in the Middle East is just what Joe Biden wants. By allowing Houthis a free run over Saudi Arabia and UAE, Biden is encouraging Riyadh and Abu Dhabi to take matters into their own hands. A confrontation between Arab powers and Iran is brewing, and Joe Biden could not be happier.
Read more: Saudi Arabia has a clear message for Biden – Act tough on Houthis or deal alone with oil shortages
Joe knows that a war in the Middle East will fill the American deep state and military-industrial complex's treasuries to the brim. That is what he wants his lasting legacy as President to be – a servile servant of the deep state. An ambassador with no military experience will only hasten this war.
Watch –