In what seems to be a bizarre moment for the Times newspaper based in London, one of Libya's two Prime Ministers, Fathi Bashagha, has claimed that the Times misquoted him.
To be precise, the Times published a write-up in Fathi Bashagha's name that condemns the Russians unequivocally. On the other hand, Bashagha claims that he never wrote the article and seems to have exposed the newspaper's devious attempt to drive a wedge between Libya and Russia.
Who is Fathi Bashagha?
Before we start, you need to know who Fathi Bashagha is. Bashagha remains an old name in Libyan politics. He served as the Interior Minister in the Government of National Accord (GNA), the same administration that General Khalifa Haftar and his forces had tried to topple in 2019-20 with the aid of Russian private military contractors (PMCs), Wagner fighters, and mercenaries.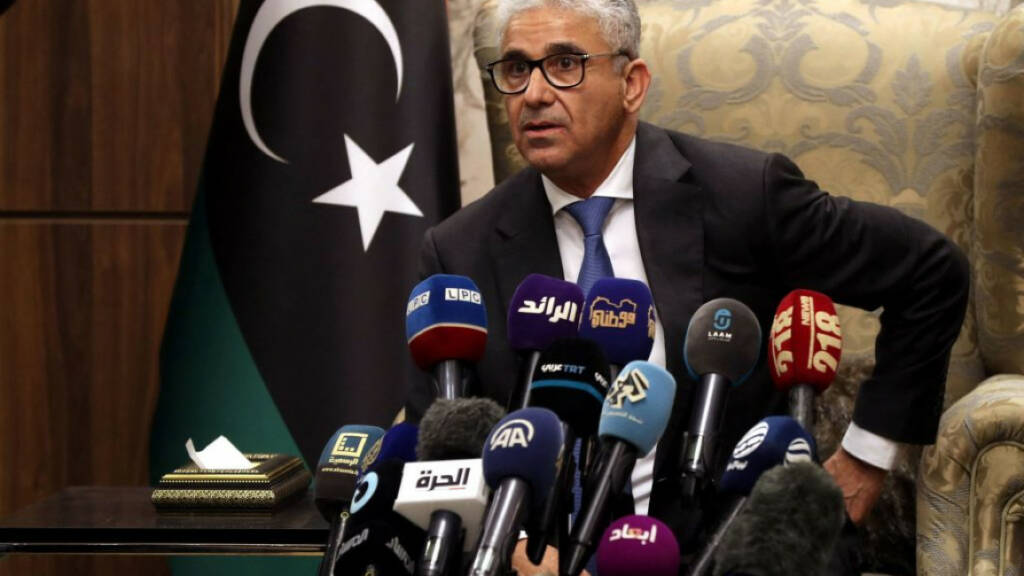 Haftar had then failed in his attempts to topple the GNA. But later, Bashagha got closer to the General and his allies. As such, Haftar and Bashagha have developed a tacit understanding and one of the key constituents of their joint understanding is respecting Russia given Haftar's close relationship with Vladimir Putin.
With Haftar's backing, Fathi Bashagha was declared Libya's Prime Minister by the country's eastern-based parliament.  Meanwhile, GNA leader Minister Abdul Hamid Dbeibah has refused to step down as the interim PM until elections are held. So, Libya effectively has two Prime Ministers today.
So, to understand the context, you need to know that any criticism of Russia by Bashagha would undermine the relationship between Bashagha and Putin, Bashagha and Haftar, and Haftar and Putin. All in all, it would be a disaster from the standpoint of Libya-Russia relations.
Did the Times try to drive a wedge between Libya and Russia?
If you go through the Times article published in Bashagha's name, you will find a lot of harsh criticism against Putin and Russia.
It quotes Bashagha as saying, "Today my country is facing one of its toughest battles yet; as Ukrainian troops battle Russia with British missiles, we in Libya are fighting the same fight." The article adds, "Since 2014, thousands of mercenaries from Wagner, a private military group close to Vladimir Putin, have been in my country, leaving a trail of destruction behind."
Bashagha has also been quoted as saying, "Putin's involvement is something that I utterly condemn, but I must, and can, go further than that."
Read more: The fascinating re-emergence of Russia as a superpower
The failed damage control upon being exposed
Bashagha has however completely denied what the Times had to say. The Libyan Prime Minister claimant stated, "I was surprised by an article attributed to me in the English newspaper the Times. I hope this grand and respected newspaper inspects accuracy to avoid being involved in publishing false articles."
Meanwhile, the Times went into damage control mode. A spokesperson of the London-based newspaper told MEE, "We stand by our publishing of this article and Fathi Bashagha's staff have confirmed to us it is accurate."
Read more: 'Take its militia from Turkey and it will have nothing left in Libya', Russia and Egypt send out a clear message
Sources at the Times also told MEE they thought Bashagha's social media accounts may have been hacked, leading to such remarks. However, there are no signs of the Libyan leader's accounts being compromised. Bashagha's media team too hasn't responded to questions about the article or the idea of his social media accounts being hacked.
So, whatever damage control tactics that the Times was planning on using too have failed. It is quite clear that Russia remains influential in Libya and any attempt to drive a wedge between the two countries is bound to backfire.
Watch –