The Jamaican prime minister, Andrew Holness, has time and again emphasised that his country will abolish the constitutional monarchy. In fact, last year in March, he told Britain's Prince William and his wife Kate that Jamaica wants to become independent and stressed that he wanted to address the unresolved issues.  
In the backdrop of widespread calls from Jamaicans for reparations from the United Kingdom, Holness stated that Jamaica is on the path of becoming truly independent and annihilate any trace of colonialism from its territories. 
Putting the onus on Mark Golding
However, Holness's regime is now blaming the Opposition for obstructing the initiation of a process to get rid of the constitutional monarchy and make Jamaica a republic. As the legal and constitutional affairs minister, Marlene Malahoo Forte,  stated that the scheduled announcement of the members of the high level committee on constitutional reform set up by Holness had to be delayed owing to opposition leader Mark Golding's delay in naming his appointees to the body. 
Forte emphasised that without the appointment of Opposition members in the committee, the body would not function.  
But an altogether different story emerges from Golding's side who emphasised that he earlier asked Holness's administration to tell him in complete detail about the particular changes it intends to make in the constitution before going ahead with the procedure. He further noted that he is not refusing to nominate members to the committee but he wants transparency and complete information from the government first. And so far he has not heard back.
Read more: Jamaica has no kangaroos but has a fricking big 'Kangaroo Court'
Incompetency at best 
It is extremely infuriating and sad that Jamaicans are enduring a government which not only circulates falsehoods for vote bank politics but also puts its responsibility on the opposition parties. If one can recall, it was Andrew Holness who told Prince William and Kate in loud and articulate words that his nation intends to come out of the shadows of British colonialism. He also promised the people that he will remove any trace and sign of constitutional monarchy from the Caribbean nation.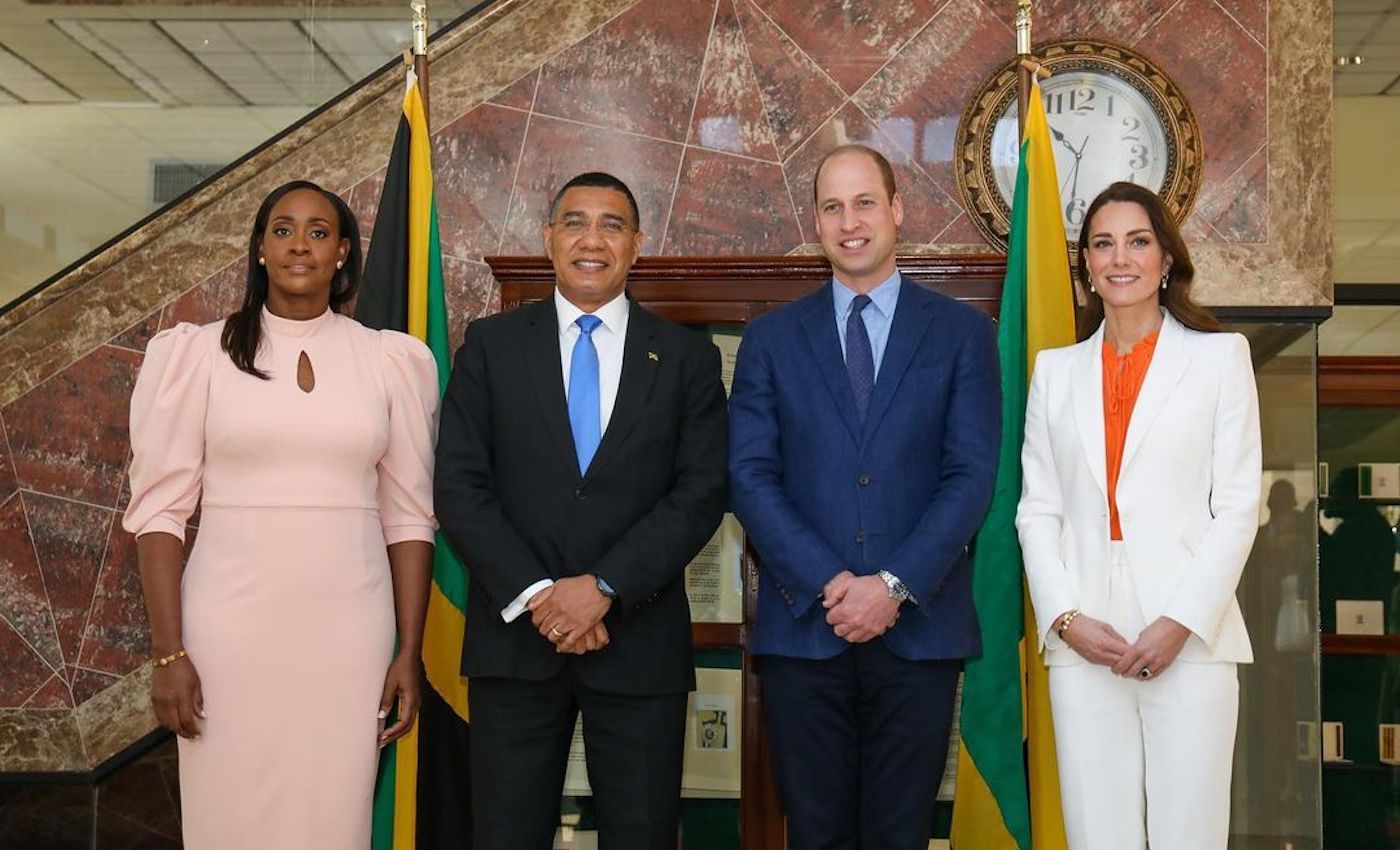 But now Holness's true face has been unmasked with its minister's irrational excuse, putting the entire burden on Golding. It is not that the opposition leader doesn't want Jamaicans to get rid of the colonial trauma, all he wants is accountability from Holness's government on the important constitutional changes it wants to make. And so far, he has not received a response. 
If Holness's government was serious about doing away with the monarchy, it would have worked swiftly, exhibited a level of integrity and transparency. It would have provided Golding with all the necessary documentation. But unfortunately, this is the same government which prioritises the creation of a new parish over crime reduction and still believes that imposing a state of emergency (SOE) would resolve the disease of crime which has become systemic in Jamaican society. 
Read more: Jamaican madman is turning Jamaica into a police state
Jamaica must learn something from Barbados, which officially removed Queen Elizabeth II as its head of state and became a republic. Perhaps Mia Mottley's actions can guide and inspire Holness on how to govern a nation and simultaneously have a successful foreign policy in this era of unending Western hegemony.