The crisis unfolding in Afghanistan due to the Biden administration's ineptitude, callousness and evil design to push South Asia into conflict is having a cascading effect across the Indo Pacific region already. An emboldened China is upping the ante against Taiwan, as Joe Biden and his lackeys watch on helplessly. In order to engage in some scripted damage control, Biden sat with ABC News recently to talk about Afghanistan, and the interview turned out to be nothing more than a free stage for the man to try and cover up the damage his actions are having in the war-torn country. However, he also made remarks which have tremendously damaged the U.S.' ties with Taiwan.
Biden was asked about the effects which the chaotic U.S. withdrawal from Afghanistan would have on the equation in the East China Sea, across the Taiwan Strait. Biden replied that Taiwan, South Korea, and NATO were fundamentally different situations to Afghanistan and that the U.S. would intervene if they faced any enemy action. He said, "We have made – kept every commitment. We made a sacred commitment to Article 5 that if in fact anyone were to invade or take action against our NATO allies, we would respond. Same with Japan, same with South Korea, same with – Taiwan. It's not even comparable to talk about that."
This statement by Joe Biden was seen as the United States finally giving up on its policy of "strategic ambiguity" vis-à-vis Taiwan. Soon, in Taipei, Presidential Office spokesman Xavier Chang said they had "noted" Biden's comments and thanked his administration for "continuing to take practical actions" to show the rock-solid U.S. commitment to Taiwan, like arms sales.
Meanwhile, China fumed. It sent a warning to the Biden administration saying, "No one should underestimate the Chinese people's resolve, determination and strong ability to defend national sovereignty and territorial integrity." China's foreign ministry spokesperson Hua Chunying added that Taiwan was an "inalienable part of Chinese territory."
Read more: Biden has emboldened China and put Taiwan in danger with his Afghan exit
By now, the Biden administration had gone into yet another spate of damage control, as a senior Biden administration official said on Thursday that American policy on Taiwan has not changed despite Joe Biden appearing to suggest the United States would defend the island if it were attacked. The senior official told Reuters that Joe Biden simply "misspoke".
Taiwan was not impressed. In fact, ties between the two nations are beginning to get strained. No less than the Vice President of Taiwan has now come out and taken a dig at the Biden administration for its indecisiveness and lack of courage against China. In a tweet, Vice President Lai Ching-te said, "We are a sovereign and independent country. We cooperate closely with countries that share our values to protect peace in the region. But we are not empty handed, we are prepared to defend ourselves if necessary."
We are a sovereign and independent country. We cooperate closely with countries that share our values to protect peace in the region. But we are not empty handed, we are prepared to defend ourselves if necessary.

— 賴清德Lai Ching-te (@ChingteLai) August 20, 2021
Strong message from Taiwan to Joe Biden and his colourful Vice President. https://t.co/wFfAadXO4G

— Sanbeer Singh Ranhotra (@SSanbeer) August 20, 2021
Taiwan is no longer in the mood for being treated like a rag doll, which can be used by Joe Biden to score political brownie points domestically in an attempt to salvage his free-falling approval ratings. The Vice President of Taiwan has sent a stern message to the Biden administration, that the U.S. is not needed by Taiwan for fighting a war against China and putting up a brave front against the paper dragon. The U.S.' intervention would indeed be welcomed by Taipei, but Taiwan would not go around begging Joe Biden for help.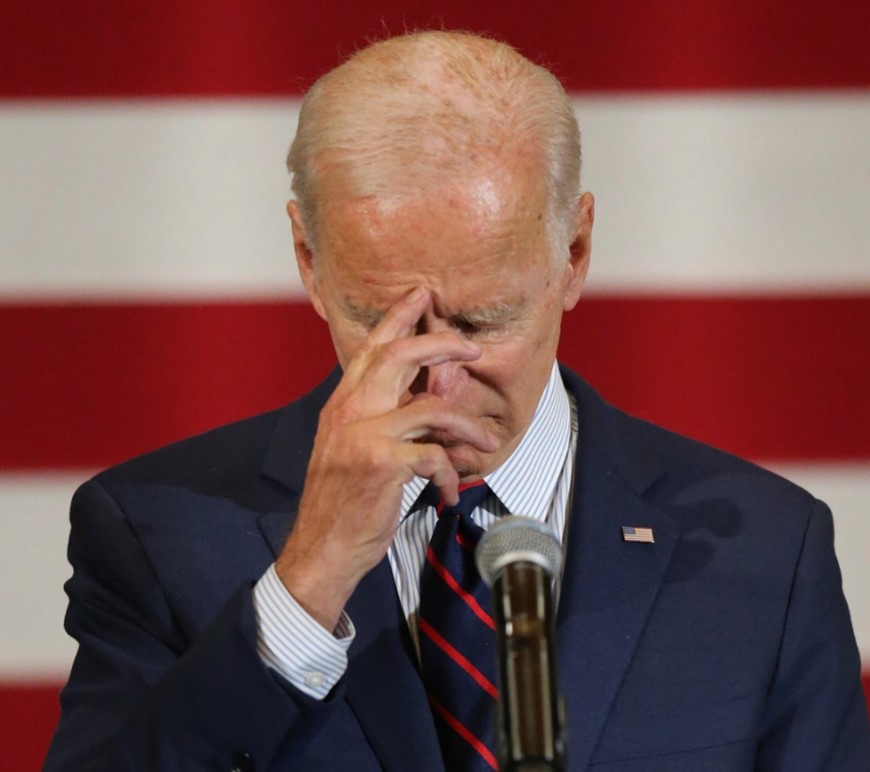 And why should it? Taiwan has the strong backing of Japan and Australia. China knows that a conflict in the Taiwan Strait will soon snowball into a massive war which Beijing never wanted. Japan has made it clear that Taiwan will not be left in the lurch, in the event that China mounts an offensive against it. The island nation will be defended by Japan. Interestingly, Japan getting involved in Taiwan would invoke the U.S.' obligations under the mutual defence treaty. Therefore, the U.S. will directly or indirectly have to get involved in saving Taiwan from China, and Taipei knows this very well.
The most recent example of Japan coming to Taiwan's rescue can be seen in the form of Tokyo compensating for the losses which Taiwan would suffer due to Xi Jinping's ban on pineapple imports from the island nation. Taiwan is a major producer of pineapples. China was the major overseas destination of Taiwanese pineapples. 11 per cent of the pineapple production in Taiwan was directed almost completely towards exports to China. However, then came Jinping – banning such imports.
With its ban on Taiwanese pineapples, China wanted to hurt Taiwan's thriving pineapple sector. However, China's ban has helped Taiwan become independent of China and forge a closer alliance with Japan. Shipments of Taiwanese pineapples to Japan have grown over eight times to 16,556 tons in the four months through June from a year ago.
As reported by TFI, in July, Japan effectively abandoned the 'One China' policy as it showed Taiwan as a separate and free entity from China in its annual defence white paper. In this year's white paper, Taiwan is completely greyed out from the map of China and its combat theatre commands. In previous defence white papers, Japan had displayed the island nation as a part of China. Japan has also committed to militarily protecting Taiwan along with the United States if China were to launch an invasion against the democratic island nation.
Meanwhile, the fact that China is intimated by Australia is no secret. China fears that Australia will most certainly intervene in favour of Taiwan if China decides to invade it. Therefore, in May, Hu Xijin – editor of the Chinese foreign ministry pamphlet Global Times had proposed bombing Australia to prevent it from helping Taiwan.
Taiwan has many allies. If the U.S. wants to be one of them, that would be appreciable. However, if the Biden administration chooses to not support Taiwan, that would not be surprising as well, since Joe Biden's ability to prostrate before Beijing and Xi Jinping requires no introduction.