In what seems like China's decision to cooperate with the West at the cost of its relationship with Russia, the Xi Jinping administration has taken two important decisions-
    Ending UnionPay's cooperation with Russian banks.
    Ending space ties with Russia.
UnionPay refuses to cooperate with Russian banks
When Putin launched an invasion of Ukraine, Visa and Mastercard suspended their operations in Russia. Therefore, several banks in the country planned to issue China's UnionPay cards as an alternative to the Western payment networks.
However, China's UnionPay has now refused to cooperate with Russia's biggest lender Sberbank and has also suspended talks with other banks due to fears of secondary sanctions.
RBC news quoted anonymous banking sources as saying, "The project [to issue UnionPay cards] is temporarily on hold." It added, "They don't officially confirm that it's tied to sanctions, saying it's on pause until further instructions." UnionPay has also suspended negotiations with other sanctioned banks in Russia, including the country's largest private lender Alfa-Bank, VTB, and Otkrytie.
In fact, Russian users of UnionPay have also reported difficulties with using the network system to make payments in the US, Israel, Europe, Asia, and the Middle East.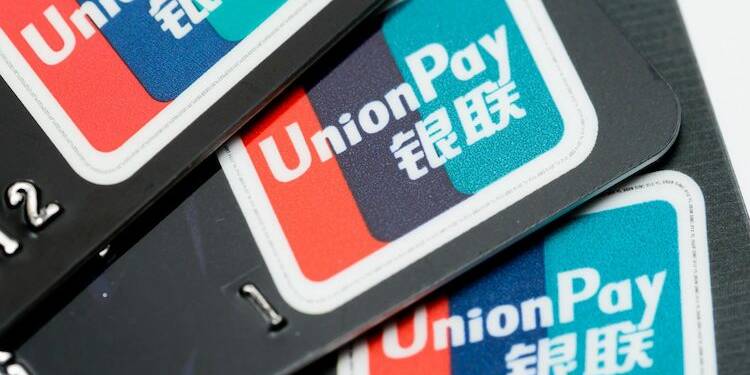 Ending space ties with Russia
As per the President of the Russian Academy of Sciences Alexander Sergeev, China has suspended scientific cooperation with Russia following the Ukraine invasion. This was on expected lines. However, he also said that interaction with Chinese scientists became more complicated.
Sergeev said, "If we talk about the southern or eastern directions, unfortunately, I can say directly that our Chinese scientific colleagues have also pressed the pause [button], and over the past month we have not been able to enter into serious discussions, despite the fact that we had excellent cooperation along with regular communication."
In recent years, China and Russia had started collaborating in the space sector. This seemed to pose a challenge for the West given Russia's status as a space superpower and China's budding space research industry.
However, with China suspending scientific cooperation, the Sino-Russian space sector collaboration is also likely to suffer. For China, it is again a matter of avoiding secondary sanctions by collaborating with sanctioned Russian agencies.
Why is China suddenly suspending cooperation with Russia?
Remember, China and Russia had only recently declared a "no-limits" friendship. In fact, the proclamation immediately preceded Putin's war in Ukraine.
Read more: So, you thought the Biden administration is helping Ukraine fight Russia. Well, it's not
It seemed as if China would support Russia, no matter what. But then, it is suddenly reducing its cooperation with Russia. The answer is simple — Western sanctions. Despite all tensions, China and the West do have strong trade ties. This is what has made China an export powerhouse and it doesn't want to lose that tag.
China remains reluctant to get caught in the web of Western sanctions, especially at a time when its economy isn't doing well and is presently getting damaged due to soaring COVID-19 cases.
Read more: The fourth wave of COVID-19 kills China's third aircraft carrier
Only recently, Chinese President Xi Jinping made a call for greater global economic integration, while warning against decoupling by Western economies. It also called on the US and its allies to avoid "bossing others around." He said that "any effort to build barriers and decouple works against economic and market principles, and would only harm others without benefiting oneself."
What Xi said was couched as criticism of the West. But it also served as a message — China doesn't want to decouple from the West. It wants to remain integrated with the US and its allies, which is why it also seems to be ending cooperation with Russia.