When Russia invaded Ukraine, it seemed that Ukraine and Germany would become best friends and show a sense of camaraderie toward each other. It made perfect sense too. However, Berlin and Kyiv are now locked in a diplomatic tussle with both sides shouting insults at each other.
Meanwhile, Germany itself wants to avoid a gas crisis. So, it seems in a position to abandon Ukraine for Russian gas. So, how did Ukraine and Germany go from possibly being best friends to being not-so-good friends? Let's find out.
Zelenskyy's pompous take on Germany
Germany was supporting Volodymyr Zelenskyy. Despite all the criticism about not providing any help, the fact remains that Berlin did supply weapons to Ukraine and did help it slow down the devastating invasion by Russian forces to some extent.
However, Zelenskyy has probably started feeling that he holds some kind of moral high ground in the Western world and that Western powers like Germany are obliged to tolerate his government's shenanigans.
This is why the Ukrainian President started taunting the Olaf Scholz government in Germany. Ukraine snubbed German President Frank-Walter Steinmeier, who wanted to travel to the war-torn country along with his Polish and Baltic counterparts.
However, he said that his presence "apparently … wasn't wanted in Kyiv." Ukrainians perceive him as pro-Russia and therefore they refused to receive him. Now, this is a big deal. You simply cannot snub the ceremonial head of a country like Germany and then expect to get away with it.
Olaf Scholz is fuming
German Chancellor Olaf Scholz slammed Kyiv for insulting the German President. He said, "The president would have liked to go to Ukraine," and added, "So it would have been good to receive him."
A visibly angry Scholz remarked, "It is, in any case, somewhat irritating, to put it politely." In a somewhat angrier statement, Scholz also said, "It can't work that from a country that provides so much military assistance, so much financial assistance that is needed when it comes to the security guarantees that are important for Ukraine in the future, but then you say the President can't come."
Ukraine keeps irking Scholz
You would have thought that Zelenskyy would go into damage control mode, but we find that Ukrainian officials are still hurling insults at Germany.
Responding to Scholz's remarks, Ukrainian Ambassador to Germany Andriy Melnyk said, "Playing an insulted liver sausage doesn't sound very statesmanlike."
And then there was some sort of emotional extortion on display as the Ukrainian envoy brought up a comparison with Nazi Germany. Melnyk said, "This is about the most brutal war of extermination since the Nazi invasion of Ukraine, it's not kindergarten."
Ukraine is therefore doing everything it can to irk Germany and Germany is therefore turning anti-Ukraine.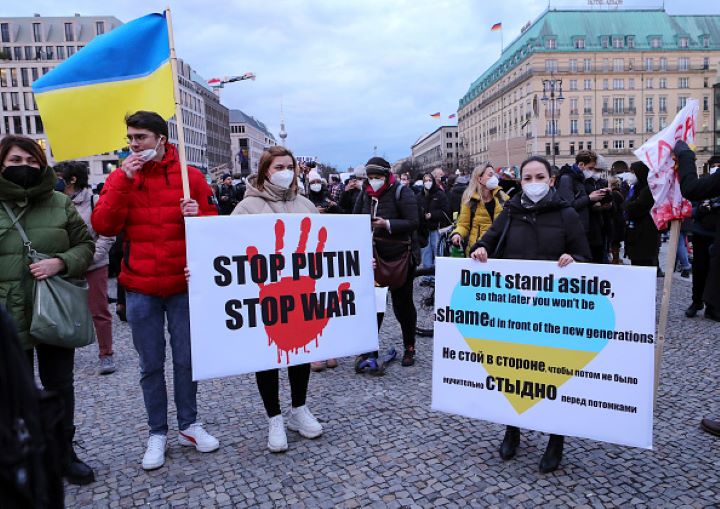 Read more: Germany has been playing with Ukraine in the name of support but this act is reprehensible
Germany's gas conundrums
Ukraine's shenanigans are bound to make Scholz think if it is worth crossing swords with Putin and endangering Berlin's gas security for the sake of helping a pompous Zelenskyy.
Read more: Western liberal media used to hate Ukraine and Zelensky. So, what changed?
Remember, Germany gets 50 billion cubic meters of its gas from Russia. This forms 55% of its total gas supplies. Germany is thus the largest importer of Russian gas in terms of volume and its economy is perilously dependent on such imports.
German businesses and entrepreneurs feel that any disruption in Russian gas supplies would hamper their growth drastically. On top of it, German economic experts warn that if Russian gas supplies are shut off, then Germany's economy would plunge into a deep recession and the country would end up losing $238 billion in its GDP over the next two years.
However, Ukraine's behavior suggests that taking such a hit won't be worth it. This is why you see Scholz express disenchantment with Ukraine over the latest diplomatic tiff. Zelneskyy's shenanigans could thus end up making Germany anti-Ukraine.