The upcoming mid-term polls are turning out to be a perfect disaster for the Democrats. Their fortunes were never that bright given the growing unpopularity of the Biden-Harris duo. Things turned worse when the Ukraine invasion started and Biden couldn't do anything to stop it. Soon, rising fuel prices followed and now support for Ukraine is waning amongst Americans.
But how does the declining support for Ukraine matter for the Democrats? Well, it does, given the truckloads of money that Biden keeps transferring to Ukraine. So, why is Ukraine no longer a subject of great sensitivity for the Americans? And how will it harm the Democrats during the upcoming polls? Let's find out.
Never keen on supporting Ukraine
To be precise, Americans were never keen on their government risking it all to save Ukraine. Yes, there was a wave of anti-Russia sentiment in the West including the United States of America. So, they felt that the US should do something for the war-torn country but that 'something' never meant landing American boots on the ground or pushing American fighter aircraft into the troubled airspace.
Americans were fine with their government showing token support to Ukraine, giving some money and arms to the Zelenskyy government and condemning Putin. So, the US could avoid direct confrontation with Russia while still helping Ukraine on paper.
And this is what the Biden administration was doing. Yet, Biden himself faced disapprobation. Why? Well, an average US citizen blamed the President for gross miscalculation and inability to predict the large-scale invasion. Americans also believed that Biden had harmed their country's global reputation by failing to avoid the catastrophic invasion of Ukraine by Russia.
But Biden was at least doing what an average US citizen would have wanted him to do. So, what changed?
Inflation over Ukraine
For an average American, Ukraine is dear but a good living standard is dearer. Polls show that Americans keep following the ongoing events in Ukraine, but their top concern remains inflation. 40% of the respondents clarified that 'inflation or increasing costs' is their main worry.
Yes, the Americans do say- let's sanction Russia, let's keep supporting Ukraine, and let's stop buying Russian oil. But these are mere outbursts of emotion. If such actions lead to higher inflation and costlier fuel, such sentimental Americans are not going to back Biden and the Democrats during the upcoming mid-term polls. Biden is in a bit of a fix. On paper, Americans say they support tough actions against Russia but they don't show any willingness to face the serious consequences of such actions.
Read more: Biden is shutting down Obamacare
The US has no obligation to save Ukraine
Biden administration keeps sending billions of Dollars to Ukraine. Only recently, the US Congress signed off on another US$40 billion. Many Americans perceive that their money is being illegitimately transferred to Ukraine.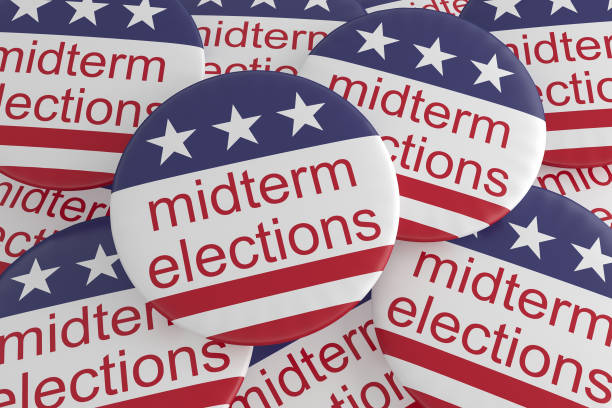 There is a creeping sentiment within the US that the Biden administration is doing too much to help Ukraine. A Pew Research poll found that 12% of Americans felt this way, up from 7% in March. This sentiment can keep climbing further as inflation keeps soaring in the US and Biden administration keeps sending more money to Ukraine.
Read more: By the time the war ends, Russia will be stinking rich, Ukraine a non-entity, and Europe in doldrums
There is another statistic about how Americans don't feel that the US ought to help Ukraine. As per Morning Consult, the percentage of Americans feeling that the US has an obligation to help Ukraine keeps dipping. It has fallen from a high of 50% to 44%. Only 32% of Republicans feel that the US has an obligation to help Ukraine. 40% of independents feel that their country ought to help Ukraine and 57% of Democrats feel that the US has an obligation to help the war-torn country.
So, Biden keeps sending in money into Ukraine, inflation keeps rising in the US and Americans keep getting disillusioned. This is becoming a perfect storm for the Democrats.
ALSO WATCH: