Ukraine is losing its ongoing war with Russia. So, Zelenskyy would do anything to get back at Putin, including targeting Russian cities like Moscow.
However, Biden has said that he will not help Zelenskyy with his sinister plans. So, why is Biden unwilling to help Ukraine? Let's find out.
Biden refuses to supply rocket systems to Ukraine
The United States has made it clear that it will not send any rocket systems to Ukraine that can hit Russia. This comes at a time when Zelenskyy is facing repeated setbacks and has been asking allies to supply longer-range systems including the Multiple Launch Rocket System, or MLRS, that can fire a barrage of rockets on targets located several hundred miles away.
Biden said, "We're not going to send to Ukraine rocket systems that strike into Russia." Biden did not rule out providing any specific weapons system but made use of weapons subject to certain conditions.
The Biden administration is presently working on a new package of military equipment supply to Ukraine and the MLRS reportedly came up for consideration. However, a senior Biden administration official reportedly said that nothing with long-range strike capabilities to strike areas outside the battlefield can be transported to Ukraine.
Biden avoiding any move to provoke Russia
Biden's decision to avoid sending any longer-range weapons system to Ukraine is based on the intention to avoid unnecessary escalation with Russia.
Remember, if any long range weapons system strikes Russian territory including major Russian cities, Putin could perceive it as an act of war. And if that weapons system turns out to be American, then Putin might as well decide to respond in kind.
Russia itself has capability of penetrating US defences and using its extraordinary hypersonics missile programme to target US territory. Therefore, it is prudent on Biden's part to exercise restraint and tell the Ukrainian President that he wouldn't be given any longer-range systems.
Russia has endorsed Biden administration's decisions and Russian Security Council Deputy Chairman Dmitry Medvedev reacted to Washington's decision, and called it 'rational'.
Read more: US diplomat reveals Biden was exploiting Ukraine's miseries from day one
Biden won't bet on the losing horse
Now, if the US had to take a risk, Biden could have taken it. In the past, US Presidents have taken bold decisions with the thought that let it be. In fact, they have been known to enter wars or take provocative actions at the drop of a hat. Trump, for example, took down Quds force chief Soleimani without thinking about the consequences.
And the US often gets away with the risks it takes due to its overwhelming economic and military power.
However, Biden doesn't want to take big risks for Ukraine which clearly is showing no chances of winning the war. Russian forces are continuously pushing back Ukrainian troops. Presently, Russian forces are pushing ahead in the Sloviansk region of eastern Ukraine.
Read more: Biden got so consumed by Ukraine war that he failed to notice Putin's advances in other strategic locations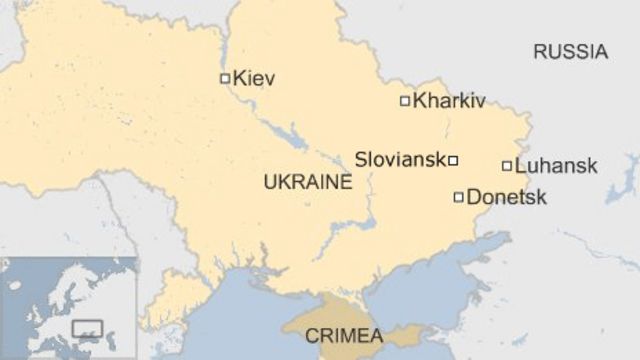 Ukraine's defense ministry spokesman Oleksandr Motuzyanyk said, "In Sloviansk, the enemy is regrouping to resume attacks in the direction of Izyum-Barvinkove and Izyum-Sloviansk."
Ukraine is trying hard to defend its last strongholds in eastern Ukraine. A Russian victory is practically just an announcement away now. If Ukraine were to strike Russia with a long range weapons system at this juncture, the Russians could hit back with even greater firepower and decimate Ukrainian forces.
And Biden doesn't want the humiliation of losing to Putin. Ukraine is the losing horse and Biden won't bet on it.
ALSO READ: