You guys know, American rapper 6ix9ine, right? Rainbow coloured hair, covered in tattoos and mostly involved in celebrity feuds. This weirdo has a net worth of $55,000. Though this is nickels as compared to other Hollywood stars, he is quite famous. But, who can't be famous these days? Throw in some abusive words, use Japanese anime references, be aggressive, wear metal rings and bam! You have a star born!
These so-called "stars" are nothing more than background noise in the grand scheme of things. For years, Hollywood has played a significant role in shaping the world's perception of the United States and other nations. Remember the times when literally every superhero of the world used to save the world in New York. 
These "stars" are the face of the idea that we have been conditioned to believe for years, like the centuries long propaganda that the United States always intervenes to save the day whenever the world is in danger. 
Hollywood frequently abuses this power of perception. 
Exposing the Propaganda
At first it seems strange, but it's true and documented. Hollywood has long portrayed Cuba as a place of mystery, revolution, and corruption in movies like "The Godfather: Part II," "Scarface," and more recent works like "Fast and Furious 8" and "Havana Darkness."
You got taken aback, right?
How can these cult classics that have been worshipped by artists and fans all around the world be a part of something so heinous?
Now, think of it like that. Movies so praised around the world, with their scenes afresh in everyone's mind and whose dialogues are being repeated like a chant, don't they hold the power to make people believe anything they want them too?
I hope your answer is yes, because these representations of Cuba have frequently fueled stereotypes and false beliefs about it. 
Read More: Jamaica's one Trillion Dollar Budget: Is Holness Planning to Colonize Mars?
After using movies, series, American artists are also used to flare this propaganda. As then, the propaganda becomes more real for people. Easy to follow, easier to believe.
Rapper 6ix9ine and the Drama
That is exactly what happened in Cuba. 6ix9ine, who was in Cuba a few days ago has been accused of causing mayhem by allegedly starting to throw what appeared to be dollar bills to a crowd in a busy Havana street.
A video circulating on social media shows the moment people started running toward the front of the hotel while what look like dollar bills can be seen floating in the air. "Look, he threw money," a Cuban man is heard saying in Spanish in the video.
Hollywood movies show Cuba and Cubans as corrupt, greedy and poor. It was like the rapper was proving the point through his experiment, by throwing dollar bills to a crowd in a busy street which caused a stampede.
Now you may ask why people run for US dollar bills when they can't use it t any government-owned facility. They only can be exchanged for Cuban Pesos at certain banks, CADECA offices, airports, hotels, or in the informal market. Basically, it reflected on the world media that Cubans are still madly in love with dollars . This also showed that maybe there's a black market running in Cuba that takes US dollars.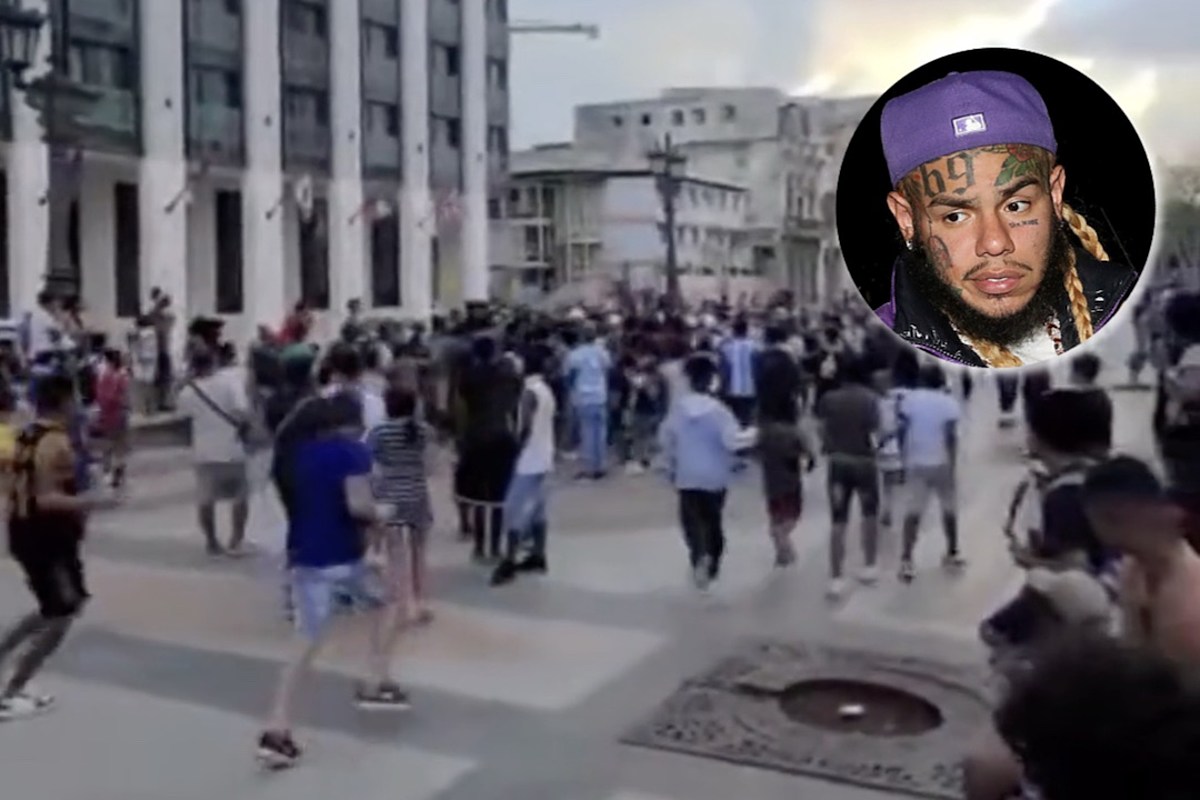 Soon after the incident, internet users started experiencing problems with their connections, 14ymedio reported. A not-so-worthy rapper got a nation's internet down! Now, you tell me how they do not have the potential to spread disinformation and propaganda. 
Condemning the act and calling it "shameful," Cuban official outlets Cubadebate also remained "open to the possibility" that someone impersonating the musician might have been to blame.
We hope that is that. However, we highly doubt  it.
Art of Insulting
By the way, 6ix9ine is not the first kind of rapper or American artist that has vehemently insulted Cubans, there is a list that shows Hollywood has often humiliated people of Cuba, on purpose.
In his 2005 film "The Lost City," comedian and actor Andy Garcia depicted the Cuban Revolution as a bloody and disorderly period. The movie drew  criticism and rightly so, for its biassed depiction of the revolution and for failing to recognise the developments that were made under Fidel Castro's direction. 
In 2004, during an appearance on "The Tonight Show with Jay Leno," the actress Cameron Diaz said some unflattering things about Cubans. "We're like, loud and opinionated and passionate…we're not afraid to say what we think, and sometimes that comes off as being a little abrasive," Diaz said in response to Leno's question about her Cuban heritage. Her remarks drew criticism for supporting negative stereotypes of Cubans. 
Pitbull, the renowned rapper and musician, put out a song titled "Culo" in 2003 with lyrics about Cuban women. The song received criticism for perpetuating unfavourable stereotypes about Cuban women and for objectifying and demeaning them.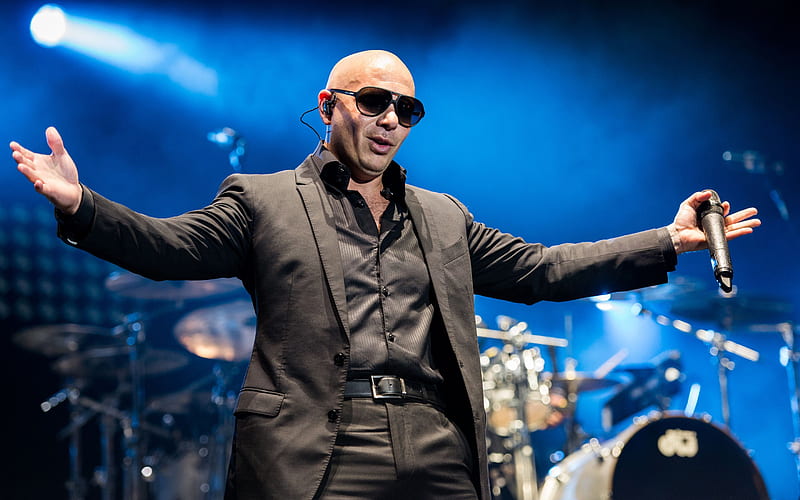 This is not it, folks. We have more.
During his stand-up routine in 2008, Comedian Carlos Mencia said some contentious things about Cuban refugees. He said in jest "the problem with Cubans is they're never happy. They come to America, they want to be Cuban. They don't want to be American." His remarks drew criticism for being uncaring about the difficulties that many Cuban refugees face. 
Read More: How Hollywood destroyed Richard Gere's career because he chose to speak for the Tibetans
Game of Perception
Now, let's move on from artists to movies. The case is no different here as well. Cubans' have often been derogated and shown in bad light in several Hollywood movies. Buckle up, because if you are a cult fan of Hollywood movies., you might not like what's coming next. 
Do you recall "Scarface," the 1983 film hailed as a cinematographic marvel? Despite its acclaim, the story itself is a source of controversy, as it depicts Cubans in a degrading manner. The plot centres around the rise of a Cuban immigrant in Miami's drug scene, yet the character is depicted as a ruthless, profane criminal. It comes as no surprise that this portrayal has caused offence among many Cubans. It's difficult to imagine anyone failing to understand why.
In contrast, consider Captain America, a symbol of American ideals and values. He is a powerful yet compassionate hero, admired for his unwavering morals and endearing personality. Such a representation stands in stark contrast to the negative depiction of Cubans in "Scarface."
Next is the 2004 film "Dirty Dancing: Havana Nights," which is set in Cuba in the 1950s. In this, a teenage Cuban-American girl falls in love with a rich American teen. The film received criticism from some Cubans for its inaccurate portrayal of Cuban history and culture.
Another Hollywood movie portrayed people of Cuba as cowards. For example, the 1968 movie "The Night Of the Generals" depicts a group of Cuban soldiers as cowardly and ineffectual. The movie portrays the Cubans as being easily defeated by German soldiers. 
Similar to this, Cuban refugees in the 1964 film "The Finest Hours" were portrayed as being incompetent and in need of American Coast Guard sailors' assistance. 
Read More: How Hollywood is promoting 'Racism of the Worst Kind' against African Americans
These references are enough, or do you want more, because we are sure there are hundreds more.
The insult to Cubans runs deep, cutting to the core of their culture and dignity. Repeated failures of Hollywood to accurately portray Cuba and its people have caused immense harm, sparking anger and resentment that continues to this day. As a purveyor of culture and a driver of social and political movements, the entertainment industry wields immense power. Yet, when it comes to Cuba, Hollywood has consistently chosen to exploit and degrade rather than uplift and celebrate. 
Hollywood and the US government are both responsible for this misrepresentation of Cubans around the world. One made the stifling policies and the other supported it by spreading propaganda under the guise of art. When will they apologise to the nation they destroyed and to the people they disrespected?