Russian President Vladimir Putin has literally started toying with the European Union. Yes, he has actually started playing with Europe's emotions, needs and compulsions.
And what is Europe's biggest compulsion? What did you say? Oil and gas? Well, no. The biggest compulsion is wheat and other food grains, which Europe used to import in large quantities from Ukraine. And how is Putin using that compulsion? Well, he is blocking the eastward expansion of the NATO and the inclusion of Sweden and Finland in the military alliance.
Turkey and Russia to create a food corridor for Europe
Russian Foreign Minister Sergei Lavrov has announced Moscow's readiness to work with Turkey and clear Ukrainian ports. Lavrov referred to talks between Putin and Turkish President Recep Tayyip Erdogan and announced that Turkey will try to help clear Ukrainian ports.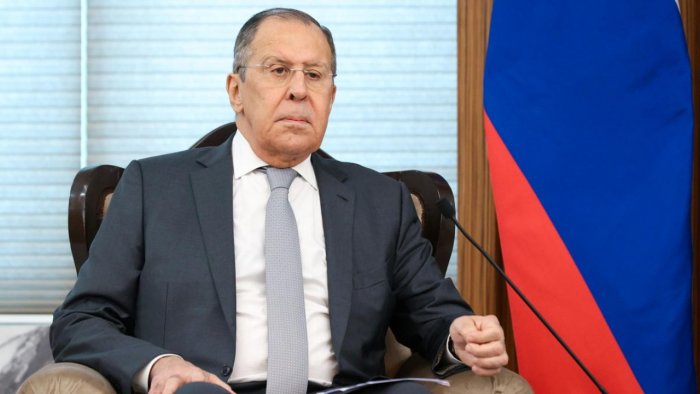 For Europe, which is dependent on a variety of foodgrains on Ukraine's agricultural exports, this announcement comes as a huge relief. With its naval superiority in the Sea of Azov and Black Sea, Russia had successfully overwhelmed Ukrainian ports and had also ensured that Ukrainian cargo couldn't move into the rest of Europe. This blockade was testing the resilience of the European economy.
But now, it will be able to access Ukrainian food grains without any Russian restrictions. Yet, there's a catch. Let's check it out.
Why Turkey?
I will ask two simple questions- who choked up Ukrainian ports? And who has the ability to clear Ukraine's ports? I am afraid the answer to both the questions is Russia. So, where does Turkey come into picture? Well, this essentially relates to Eastward expansion of NATO and inclusion of Sweden and Finland in the military alliance.
Remember, there is just one country that has vetoed inclusion of Sweden and Finland in NATO. Turkey is opposed to the inclusion of these two countries in the alliance because of their alleged support to the Kurdish armed rebels, whom Ankara designates as terrorists.
And despite all its differences with Turkey, Russia is happy with the veto. It helps Moscow avoid a perceived security challenge posed by NATO's constant expansion into Russia's privileged sphere of influence.
However, Sweden and Finland too are trying to resolve the deadlock with Turkey, a NATO member country. Finland has been wooing Ankara by saying it would buy Turkish drones, relax arms sales rules and insisting that it is cracking down on terrorism.
Read more: Russia check-mates Finland
Finland's Foreign Minister Pekka Haavisto said, "There is some weapon technology from Turkey that might be of interest to you Finland. Everyone has tracked these drones and other systems. But I don't want to anticipate events. Let's first look at the status of the ongoing negotiations."
Russia's difficult choice to Europe- choose between food and NATO expansion
By involving Turkey in a food corridor that will ensure smooth supply of foodgrains to Europe, Putin is creating a tough choice for the EU to make. If the EU still pushes ahead with the expansion of NATO and inclusion of Sweden and Finland in the military alliance, then Putin could as well say- okay, I will cancel the corridor and block food supplies.
Read more: A big NATO versus EU clash is on the cards, and the reason is food
On the other hand, the EU will have to choose reluctance on expanding NATO as a matter of policy if it wants to secure smooth food supplies via Ukraine.
Given a choice between food and NATO expansion, EU will definitely choose food and this could as well mean the endgame for the NATO ambitions of Sweden and Finland.
Watch –