Israel is under an attack of sorts and the Jewish nation isn't able to respond despite its history of disproportionate retaliation. Well, the terror attacks have been 'lone wolf' terror attacks, which shows that the Jewish nation is facing a terror attack that is unheard of.
A spate of terror attacks
Between March 22 and April 7, there have been four lone wolf terror attacks in Israel. That ended up taking thirteen innocent lives. But delving deep into the matter, one is certain to find that No lone wolf terror attack happens in Israel.
In three out of four attacks, the assailants used guns and rifles, showing that the attacks were conducted by trained terror operatives and not by local radicals. There is clear involvement of anti-Israel militias and non-State actors in the region.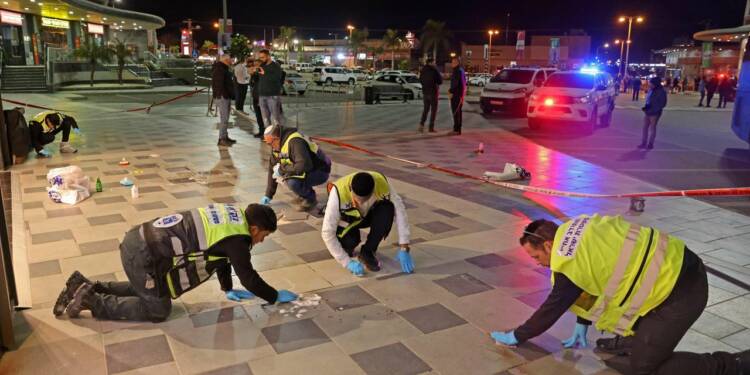 There are no lone wolf terror attacks in Israel
However, if we decode Israel's security situation, we should understand one thing — there are no lone wolf terror attacks in Israel. Well, Israel doesn't have many enemies in the region today. There was a time when almost the entire Middle East showed animosity towards Israel but straight to now, Arab countries like Saudi Arabia, Egypt, Bahrain, and the UAE are effectively Israel's friends.
Read more: Biden's efforts to break the Abraham Accords seems to be failing as after UAE, Bahrain stands strongly with Israel
If Israel has any enemy left, it is Iran. And Iran has a policy of not attacking Israel directly and working through militias instead. Iran, therefore, uses Lebanon-based Hezbollah and Gaza-based Hamas to attack the Jewish nation. Therefore, it isn't as if some self-radicalized Arab man would wake up one day and decide that he will take out a knife to stab anyone he encounters on the Tel Aviv streets.
Read more: Iran tried to cause a civil war in Israel; failed gloriously
Confusing Israel's security forces
Every attack in Israel is well-planned and orchestrated either by Hezbollah or Hamas. However, Hezbollah and Hamas find it convenient to work in the shadow of lone-wolf terror attacks.
The very purpose of lone-wolf terror attacks is to evade scrutiny by intelligence agencies and security forces. If a terror group attacks Israel directly, then Israel will retaliate disproportionately and obliterate all launchpads of its enemy. Israel has a reputation of taking down 300 terrorists if 30 of its citizens are killed. It was evident from the 11-day Gaza war last year.
However, when a lone wolf terror attack is conducted, the forces who planned and carried out the attack remain invisible. It isn't so simple for the government agencies and security forces to retaliate, and the government isn't forced to act either. So, the terror outfits can avoid serious repercussions.
Coalition politics in Israel
And this brings us to the last important issue- coalition politics. Imagine former Prime Minister Benjamin Netanyahu in power today. What would he have done? Well, he would have traced the forces behind the recent terror attacks and either Hamas or Hezbollah would have been found guilty. Netanyahu would then have retaliated with the use of Israel's monstrous military.
This is because Netanyahu was a powerful Prime Minister, who wanted to act. Incumbent PM Naftali Bennett also happens to be a right-wing leader who espouses nationalist values.
However, Bennett is the leader of a coalition government that has to make amendments with the left and the Arab Muslim Ra'am party. Bennett, therefore, has his own limitations. During the 11-day Gaza war, Bennett had a strong reason to retaliate because Israeli citizens would have started asking why he was not acting against Hamas despite all the rockets that were being fired into Israeli territory.
However, Bennett can only be 'forced to Act'. He is not in a position to trace and target terror Hamas launchpads in Gaza or Hezbollah launchpads in Lebanon. At the end of the day, Ra'am party would be pressurizing Bennett to go soft, or else the coalition government could fall.
Ultimately, all these factors have led to a spate of terror attacks in Israel going unanswered.